This week, SFRSS interviews author Tessa McFionn. She's published three books in The Guardians series with Etopia Press, and her short SFR, Midnight at Andromeda's, appears in the new SFRSS anthology, Cosmic Cabaret.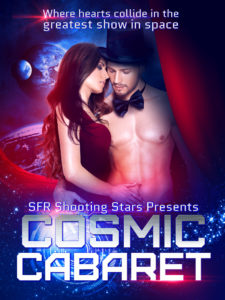 SFRSS: Wecome, Tessa McFionn! SFRSS is excited to include your contribution in the second anthology Cosmic Cabaret, and to chat with you today about your story, and on the reading and writing of SFR.
Tessa McFionn: Thanks for inviting me.
SFRSS: We're going to open with a silly "if" question.  If you could be any animal in the world, what animal would you be and why?
Tessa McFionn: DRAGON! Well, I am a firm believer that they exist somewhere in the world. If it has to be an animal currently dwelling in this realm, I would go with a cat. I've always been a cat person. I love their independence and grace. It would be a toss-up between a black panther or a Maine Coon house cat.
SFRSS: Who doesn't love dragons? Especially shifting ones, lol. I'm sure a lot of  SFR readers can relate because they also have a special place in their hearts for mythical and dangerous creatures who can fly. And cats. What are you known for among your friends and family, outside of writing?
Tessa McFionn: I am a huge nerd! I collect comic books and have since I was in elementary school. I played D&D in high school and as an adult, I have a collection of Minions, rubber ducks, and sock monkeys. I love Disneyland and will go at the drop of a hat. I've also been a dancer for the whole of my life and have even performed Off-Broadway.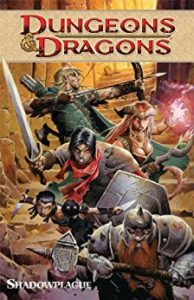 SFRSS: Wow! You've have an interesting background, which includes dance, and therefore, we assume, a love of music, especially since your PNR series has the word "song" in the titles. Who are your favorite musicians? 
Tessa McFionn: Since I've been a dancer, I love a wide variety of music. As to my favorites, I'm a rocker chick at heart. My favorite bands are Disturbed, Queensryche, Lacuna Coil and Rush.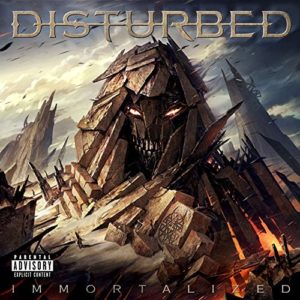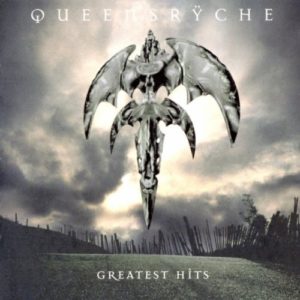 SFRSS: Do you have a play list that you listen to when you write? 
Tessa McFionn: When I'm writing, it all depends on the genre and the kind of scene I'm working on. If it's a sensual love scene, I lean toward ballads or instrumental works, while fight scenes are all about the beat. I have about twenty Pandora and Spotify stations that I can quickly click to when the spirit moves me.
SFRSS: Who are your authorial influences?
Tessa McFionn: Wow. Since I've been a reader my whole life, I would say those influences range from Tolkien to Terry Brooks. As to the romantic aspects, I would credit lots to Sherrilyn Kenyon, Christine Feehan, and JR Ward. There have been so many books I've read and from each story, I take something new and try to bring it into my own words.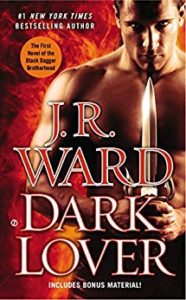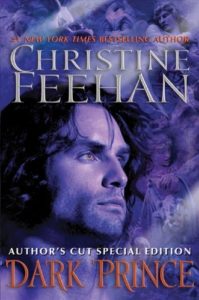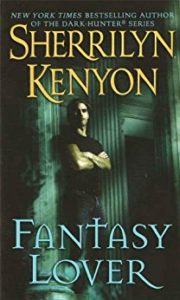 SFRSS: What's your favorite speculative book or series by another publishing author?
Tessa McFionn: I love Sherrilyn Kenyon's League series. In fact, it was her Dark Hunter's series that got me hooked on the idea of paranormal romance in the first place. I love the incredible world building she does in all her stories and the in-depth characters she creates. For straight sci-fi, it's gotta be Heinlein, Bradbury, and Gaiman. I love the sense of "what if" that lives in the science fiction.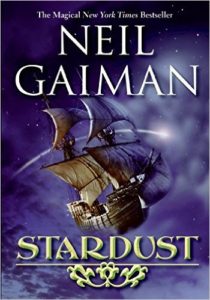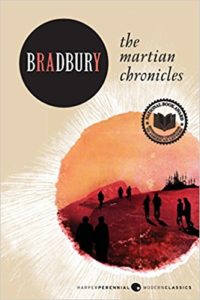 SFRSS: Is that what attracts you to read and write in the genres you do?
Tessa McFionn: I have been a fan of sci-fi/fantasy for as long as I can remember. One of the first books I remember reading was Starship Troopers by Robert Heinlein. On the first page, I had to look up the word "xenomorph" and the rest as they say is history. I discovered romance in college and the two merged together naturally for me.
What's the title of your story?
Tessa McFionn: Midnight at Andromeda's
SFRSS: Let's read the blurb:
---
Karyna Cyrnavolk had spent her life trying to get her father, Chancellor General Bantal of the Wyldren Kindred, to see her as something more than just a girl. When she overhears her father's plans to hand her, unseen, to their sworn enemy, the Lavourne Dynasty, to cement a peace treaty, she escapes her fate and stows away on board the Blue Star pleasure luxury line, LS Quantum. Without a dime to her name, she stumbles into a dark, secluded bar, hoping to hide from the unwanted marriage.
Settling down was definitely not in the cards as far as Marqaz, Highprince of the Lavourne Dynasty, was concerned. Yet he was granted a reprieve before he would be shackled for the rest of his days to his enemy's daughter and he found entertainment in any variety working as a bartender on board LS Quantum. But nothing could have prepared him for the appearance of his affianced in his off-the-beaten-path club.
Unable to resist the sensual connection, Karyna takes a chance on a night with the handsome bartender. Will the stars align for a happily ever after, or will a hidden truth shatter forever?
---
SFRSS: That sounds sexy. And it's always fun to watch what happens plot-wise when one lover keeps secrets from the other. Developing trust is key to getting to the happy-ever-after, right? The best fictional characters, like people, have strong morals.
Tessa McFionn: Ah, looking for the moral of the story. Actually, I think there are a couple of them, but mostly, true love requires honesty and trust. Far too often, people are wrapped up in their own heads, focusing on their plans and we don't realize how our actions can make both a positive and a negative impact on those closest to us. And best of all, I believe that love can conquer all.
SFRSS: Thinking about characters who deserve love, what's your favorite kind of hero, alpha or beta, and why? 
Tessa McFionn: Ooh. For me, it's all about the alpha, that strong hero who sails in to save the day. He doesn't have to be the broken, bad boy either. In fact, I prefer a good guy with all his flaws.
SFRSS: Which literary hero would you love to meet?
Tessa McFionn: Far too many!!! LOL! I think I would have to start with Acheron, Remi Peltier and the entire Sentella from Sherrilyn Kenyon's books, then I wouldn't object to spending some time with the Warden's Black Dagger Brotherhood. Purely for research purposes, I assure you.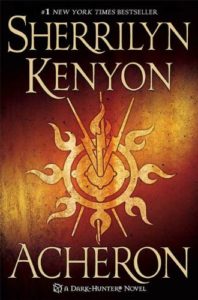 SFRSS: Research, exactly. Writers are all about research. And influences.  What other works turned you onto speculative fiction*?
Tessa McFionn: That's a tough call. It would have to be between Doctor Who, Star Trek reruns, or Star Wars. I remember standing in line when it first came out and I've been hooked ever since. I still have some of the original comics as well. I consider myself to be a nerd since birth.
SFRSS: What's your favorite speculative fiction film or television series?
Tessa McFionn: I'm old school. For me, it's all about Star Wars, Star Trek, and Doctor Who. I keep searching for something new, but haven't had much luck just yet.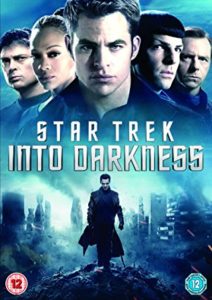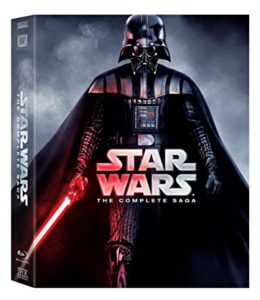 SFRSS: SF is almost as popular as romance. Why do you think speculative fiction is also popular as a sub-genre in romance, especially now? What does it offer readers that other romance genres do not?
Tessa McFionn: With the current political and social environments, I believe people are looking to find something pure and hopeful. Even the dystopian world has some kind of happy ending. Also, it's the hope that the future will be better than today.
SFRSS: What was the inspiration for Midnight at Andromeda's?
Tessa McFionn: Since the idea of "what if's" has always intrigued me, I wondered what if a fairy tale got flipped on its head. Say Cinderella's prince played the pauper and hid within the common folk? What would happen when our damsel discovers his duplicitous nature? That was the basis for Midnight at Andromeda's, with a couple of intergalactic twists along the way.
SFRSS: What or who inspires your writing, outside the realm of books and literature?
Tessa McFionn: I feel grateful to be surrounded by inspiring people. In my day job, I teach at a performing arts high school and have had opportunities to work with some amazing students. Plus, I have friends who have overcome incredible hardships and still find reasons to smile. I choose to seek out inspiration in all aspects of life.
SFRSS: And put it into our fiction. We think that's why they warn people not to be friends with writers, lol. They find themselves used as fodder for fiction. Fortunately, SFR is "mostly" fantasy. The L.S. Quantum is passing through your special world. What makes it a unique world within this anthology?
Tessa McFionn: Well, I actually have a sci-fi about to release in early 2018. But my currently published series is a dark paranormal romance set in the modern-day world of the Guardian Warriors.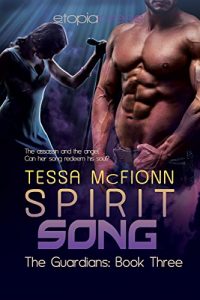 Heroes plucked from ancient battlefields sworn to protect humanity against agents of chaos and destruction, the nefarious Rogue Warriors. Each side armed with magical skills and abilities to control mind, body and emotions, readers are drawn into the stories of each Guardian as he discovers the one person who can ground him once again in the moral realm, his spiritmate. To me, I think what makes my stories unique is the simple fact that paranormal can be written without vampires or shifters. I love magic and the belief that it can exist.
SFRSS: At SFRSS, we always want to know what's on a writer's TBR list in the coming months. What's on yours?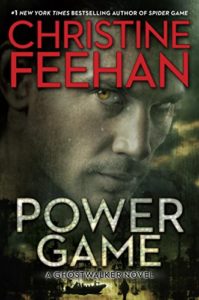 Tessa McFionn: Well, I have fallen behind in so many series. But Christine Feehan has a series I have been itching to read, her Ghosthunters books. Plus, I'm always waiting for the next book in Sherrilyn's League series.
SFRSS: What's next for your writing? Any other upcoming publications?
Tessa McFionn: As I stated earlier, I actually have a sci-fi trilogy with the first book set to release in early 2018. To Discover a Divine, Book One in the Rise of the Stria is a labor of love for me. The story I pitched as The Wizard of Oz meets Star Wars was picked up by a publisher in 2016 who sadly closed their doors on New Year's Eve 2016. So, back to the drawing, and to the pitching, board I went. But fortune smiled on me and it was picked up again. I'm also working on the fourth book in my Guardians series and will be pitching a completely new light paranormal idea at RWA Nationals in Orlando.
SFRSS: One last question and we'll let you go back to your writing and reading. What's the last show or movie you watched on TV and why did you choose to watch it?
Tessa McFionn: LOL! Ugh. I'm one of those horrible people that needs a constant distraction going in order to function. Most of the time, I try to find something I've already seen so many times I can recite it verbatim while I work. In fact, I just finished half-watching reruns of Star Trek: Voyager. Sadly, I only watched it because it was on.
SFRSS: I'm pretty sure we'll be reading your story with more excitement than that. Can you share an excerpt?
Tessa McFionn: Absolutely!
---
Excerpt:
"I hoped you hadn't disappeared on me." Marqaz crossed his ankles, hoping the lazy stance would hide his obvious hard-on.
Karyna chuckled and shook her head. "I don't really have a place to disappear to."
His eyebrows tugged together. "You haven't checked in yet?" He snuck a deep inhale, reading more into her enigmatic reply. He forced his face to remain neutral as he discovered her surprising secret. She was a stowaway. Her father had more money than all the gods and he let her go as a pauper on the most luxurious space liner?
No. He didn't know she was here. The realization hit him like an anvil. She was running away. Running away from him. Should he continue with the charade?
She bit her bottom lip and he coughed, covering up his needy whine. "Ummm. Well?"
"Then you haven't eaten yet? Why didn't you say so?" The more time he could spend with her, the better. Never had he looked so forward to a dinner date. He told himself he wasn't using her; he was simply getting to know her. Over and over the phrase tumbled in his mind. His chivalrous side peeked out, encouraging him to do the good thing. Even if it was for once in his life.
With a coy gesture, she swept the stray locks that slipped from her thick braid behind her ear and gave him a timid smile. "I guess I wasn't thinking about food when I got here."
The opportunity was too tempting and he needed to measure her sense of humor. "Really? Was there something…else holding your attention?"
She blinked slowly, mulling over his words. The moment a delightful pink hit her cheeks, he knew his innuendo has hit its mark. He chuckled and ducked his chin sheepishly.
"Sorry. I couldn't resist." Daring, he leaned in, standing so close he felt the heat from her blush on his skin. "Well, that's not entirely true. I could have, but I didn't want to."
Karyna lifted her gaze, her green eyes dazzling. At this scant distance, he stared, entranced at the myriad of shades housed within her shining orbs. Gods, he wanted to kiss her. Needed it more than he was ready to believe. She was the daughter of the highest-ranking officer in his enemy's armored forces, and his betrothed to boot.
Yet at this moment, she was just a woman on board the universe's most popular pleasure cruise. And he was more than happy to ensure she got the most out of all the amenities.
---
ABOUT TESSA MCFIONN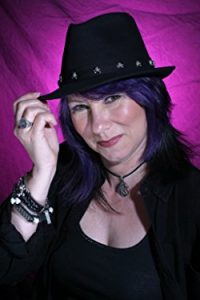 Tessa McFionn is a very native Californian and has called Southern California home for most of her life, growing up in San Diego and attending college in Northern California and Orange County, only to return to San Diego to work as a teacher. Insatiably curious and imaginative, she loves to learn and discover, making her wicked knowledge of trivial facts an unwelcomed guest at many Trivial Pursuit boards.
When not writing, she can be found at the movies or at Disneyland with her husband, as well as family, friends or anyone who wants to play at the Happiest Place on Earth. She also finds her artistic soul fed through her passions for theatre, dance and music.
A proud parent of far too many high school seniors and two still living house plants, she also enjoys hockey, reading and playing Words With Friends to keep her vocabulary sharp. She is currently the treasurer of the San Diego chapter of Romance Writers of America and loves spending time working with such amazingly intelligent and creative writers.
Want to ask Tessa more questions? Find her on Social Meda:
Other Social Media links: