Dena Garson is an award winning author of contemporary, paranormal, fantasy, and sci-fi romance. She holds a BBA and a MBA in Business and works in the wacky world of quality and process improvement. Making up her own reality on paper is what keeps her sane.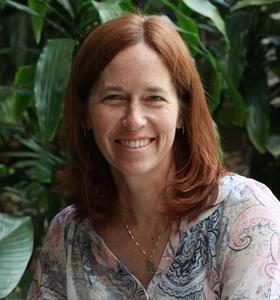 Her sixth book, Mystic's Touch, won the 2015 Passionate Plume for Futuristic/Fantasy/Sci-Fi as well as the 2015 Reader's Choice Award for Science Fiction/Fantasy/Time Travel. Ghostly Persuasion finaled in the 2014 Passionate Ink contest and the 2014 Reader's Choice Award. Your Wild Heart finaled in the 2016 Passionate Ink contest. Snow Effect finaled in the 2016 International Digital Book Awards Contest.
She loves to hear from readers and can be reached at dena@denagarson.com.