SFRSS: Today, we're interviewing one of our managing authors, Selene Grace Silver. Welcome and thanks for stopping by to talk about SFR, your writing in general, and your story in Cosmic Cabaret.
Selene Grace Silver: Thanks for having me.
SFRSS: What first turned you onto writing speculative fiction?
Selene Grace Silver: Years ago, when I started dating my SF reading and comic-book collecting  partner, he had the personal pleasure of introducing me to shows like Buffy, Angel, Supernatural, Firefly, Star Trek, Stargate, Babylon 5, Farscape, and Battlestar Galactica (I hadn't been watching much television prior, obviously).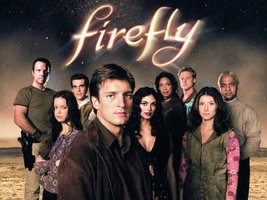 We also started watching True Blood, and after the first season finished,  I read most of the Sookie Stackhouse books to stave off serious withdrawals. Since the SF shows were more space opera than hardcore SF, which I'd always found sort of dry and dark, the setting of space as adventurous and aliens as well-rounded characters hooked me.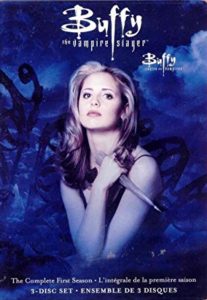 Suffice it to say, our evening entertainment played a galactic-sized role in my attraction to seeking out and reading PNR and SFR. Also, around that time, a fellow teacher convinced me to read the Twilight series, which I enjoyed. It wasn't long before I gave up sleep to read Kresley Cole and Linnea Sinclair stories late into the night instead.
SFRSS: What was the inspiration for this current new release in the SFR anthology?
Selene Grace Silver: Razer's Edge is set in my StarDaemon world. The hero is a long-lost half-brother and cousin of other heroes  in my series. He's a psychic, horned Robin Hood figure who works to acquire the financial resources for the others in his extended family who run an operation rescuing human slaves. It's also inspired by the Cosmic Cabaret setting on the L.S. Quantum, which led me to the heroine, a dancer who's had to turn her artistic talents to the erotic in order to raise money for her family back on her home planet.
SFRSS: Let's check out the blurb.
---
Razer is determined to pull off the plunder of a lifetime. A treasury of jewels and untraceable credits are reportedly hidden in L.S. Quantum's cabaret owner's safe, meaning a single successful heist could fund his family's anti-slave raids for a long time. He'll be in and out before anyone even notices him. He's a powerful psychic after all—no one has ever outwitted or outmaneuvered him—and he's not getting distracted from his purpose now, not even by a dazzling dancer determined to thwart his plans.
After a career-ending scandal on her home planet, Ayanna has rebuilt her life and reputation traveling and dancing on L.S. Quantum' cabaret club. One of the most popular and sensual acts, she draws the crowds and earns an enviable salary by Alliance standards. Unfortunately, everything she earns goes to cover her father's exorbitant medical expenses. When a cocky stranger steals her identity and security bracelet to rob her boss thus jeopardizing all she's worked for, she'll do anything to stop him.
---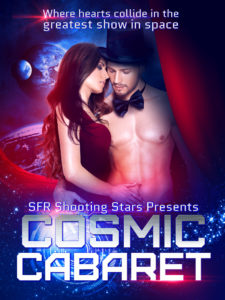 SFRSS: Heists are always fun! The L.S. Quantum is passing through your special world—what makes that world unique?
Selene Grace Silver: The Q'Tran Alliance governs a coalition of  planets spread 200 light years across a small corner of the Milky Way. The world can be navigated either through long-distance flight travel, through large worm holes, or through a secret, mysterious walking path that only individuals on foot can pass through. Politically, twelve powerful planets hold the official power in a UN-type organization. The Alliance stability is in jeopardy because some planets insist on allowing legal slavery, while others have outlawed it. The only gate into this universe from Earth is via the mysterious walking path, and only a few slave traders know about the planet. That's how my humans end up here—most have been brought over in small numbers to be sex slaves due to their compatibility with many of the Q'Tran's diverse species.
SFRSS: What attracts you to read and write in the genres you do?
Selene Grace Silver: I read and write across several genres. My educational background is literary fiction, for which I studied and earned a BA and MA in creative writing.  I'm currently an English teacher, you know, the kind of person who gets all worked up over Shakespeare, beautiful metaphors and grammar rules, lol.
As a reader, I was drawn to romance early on my own, I'd argue, through heroines with their own agency. Back in middle school, I discovered these old series, Cherry Ames, Nurse and Vicki Barr, Air Stewardess.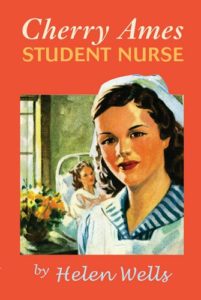 I had read everything else on the book mobile (including Bradbury and H.G. Wells) and even though these musty old books about early career women were decades old, I ate them up. They always had a hint of romance as part of the heroine's adventures, if I remember right. During high school, then, I got hooked on Barbara Cartland's historical romances, and, for school, I read Wuthering Heights and Pride and Prejudice. Star Wars came out around that time and I think I saw it in the theater a dozen times, some viewings back-to-back. I just sucked stuff up. I guess it all coalesced into a passion for love stories with strong heroines and either dangerous, brooding Heathcliff-type or honorable, responsible and equally brooding Mr. Darcy-type heroes. I also read literary SF writers like Ursula Le Guin and Margaret Atwood early in college, but it took marrying a Scotsman with his physics degree and a passion for SF that hooked me completely into science fiction. My current writing life reflects a love of romance + space opera.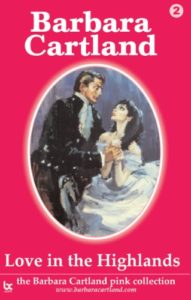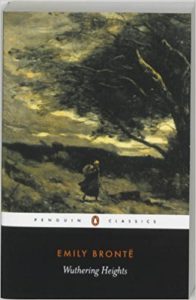 SFRSS: What's your favorite speculative book or series by another SFR/PNR publishing author?
Selene Grace Silver: Can I name more than one? I read so much that I end up loving. I stumbled into SFR via Linnea Sinclair's Dock Five Series, CL Barry's Unforgettable books, and Angela Knight's novel Jane's Warlord. I highly recommend all of them. The first two books in Sinclair's series, Gabriel's Ghost and Shades of Dark are SFR classics and must reads. Sully is the perfect hero, in my opinion. I also love PNR, and I reread Kresley Cole's Immortals after Dark series occasionally.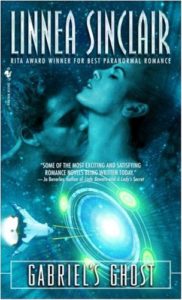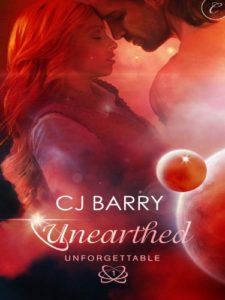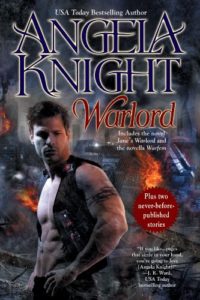 SFRSS: Who are your authorial influences?
Selene Grace Silver: Everything I read. My favorite writing professor at university said all writing proceeds from language. Essentially, everything I read influences what I write. But who do I wish to emulate when writing speculative romance?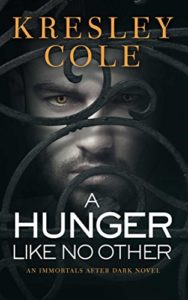 I'd say that Kresley Cole features at the top of my list. She's able to create that balance between humor and darkness that I admire and envy so much. I also appreciate historical romance, so writers like Sabrina Jeffries, Elizabeth Hoyt and Tessa Dare are writing goddesses. Their characterization is extraordinary. In contemporary romance, I admire so many authors but a few top the list: Joanna Wylde, Victoria Dahl, Marie Harte, Julie James, Jeffe Kennedy, Sophie Jordan, Christina Lauren, Cara McKenna and Anne Calhoun.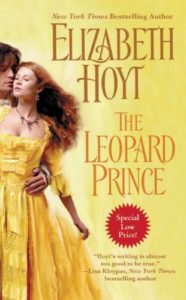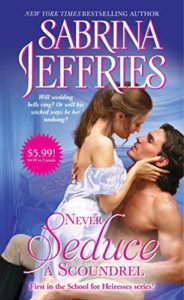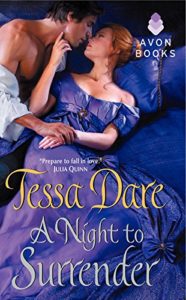 Literary fiction and SF author Margaret Atwood definitely influenced my first foray into SFR, though. My first romance novel I wrote back in 2011 was space opera, a book I'm finally editing for release later this year; it begins with America's government being overtaken by religious fanatics following a social breakdown from post-apocalyptic environmental conditions.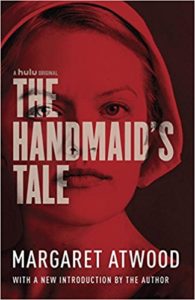 The Handmaid's Tale has had a long-reaching influence on my views on fiction, politics and women's rights for decades. It was a natural place to start my SFR series StarDaemon. When I challenged myself to write popular romance, I started with a heroine wanting to escape a world that had reduced her to breeding stock. I guess it's a deep-seated fear of mine as a woman, especially so when I was younger, lol. We're watching the new series based on the book with Elizabeth Moss playing Offred. It's brilliant.
SFRSS: Do you have a play list that you listen to when you write? Who are your favorite musicians?
Selene Grace Silver: Music gets me through the day. I literally play it every moment I can. Just like in my reading choices, I listen to a wide style of music, pop to dance to rock to country to classical. My favorite though is probably alternative indie rock. I saw Garbage in concert this summer and I love their most recent album, Strange Little Birds.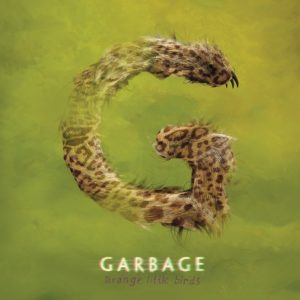 I still buy "old school" CDs and transfer them onto my computer to make playlists. When I'm writing, I listen to whole albums, but during the day, at the day job, I listen to mixed playlists at passing period, lunch and while I grade or prep. My playlists are mostly filled with dance, electronica and pop music, to keep my mood up.
SFRSS: If Hollywood came calling to turn Razer's Edge into a film, which current actors would you like to see play which characters?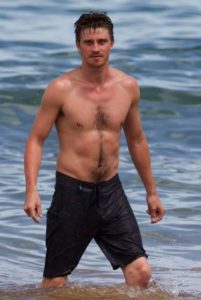 Selene Grace Silver: I would love to see Garrett Hedlund playing Razer, and without question, Emma Stone playing Ayanna. Emma Stone is sexy, smart and scrappy, the ideal heroine.
SFRSS: I can see the appeal of Hedlund paired with Stone. What's your favorite kind of hero, alpha or beta, and why?
Selene Grace Silver: In fiction, I'm honestly torn between the two archetypes. But in real life, I think I'm happily resolved and settled on the beta hero who only goes into alpha mode when it comes to protecting me against physical danger. I like tenderhearted men. Alpha or beta, it's what's on the inside of that chiseled chest.
SFRSS: Which literary hero would you love to meet and why?
Selene Grace Silver: Just to meet and chat over coffee with, or…to do other things? Lol. I like my romances a bit on the torrid end. There are quite a few heroes I'd like to meet in my fantasies, you know, since I'm married and my favorite book heroes have all found their soulmates too. #nocheating
SFRSS: Most fiction has a moral underpinning. What do your stories say about the nature of humanity and science? About the nature of society? About relationships?
Selene Grace Silver:  My characters often begin their stories in a place of loss, either physical or emotional, and we watch them find themselves and their purpose through their relationships–it may end up in a traditional role, or it may be more unusual. I guess in the end, I want stories to resolve themselves in love and acceptance—of both the pain and the joy, of the good and the bad, the mundane and the divine, of our whole journey as social creatures. I want my stories to show that regardless of time, place, or situation, the human connection to other living beings is what sustains us and makes the struggle worthwhile. Science and advanced technology don't change the human condition that much. They improve our physical lives, but they don't fulfill our spirits.
SFRSS: What does SFR offer readers that other romance fiction genres do not?
Selene Grace Silver: Besides the cool other world settings and situations? Lots of ways to answer this, but for those who love to fantasize about politically-incorrect alpha males who are pushy, SFR and historical romance are the only settings in which genuinely forced and/or coerced sex is palatable, really. In historical, it's accepted by the reader because of the conditions of the time, and in speculative, it's accepted by the reader because of the foreignness of the "other" culture. Readers, modern women, who are the primary consumers of SFR, are overwhelmed with having it all—demanding careers, children, marriages, properties requiring upkeep, financial retirement portfolios, etc.  I think women crave the fantasy of just being submissive for a moment, being "taken" by an attractive lover…so long as it results in a stress-relieving orgasm, lol.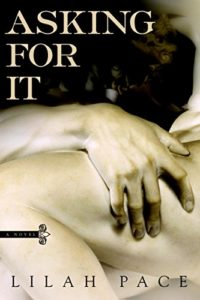 For the fantasy to work, of course, even in the most extreme SFR setting, the lover has to be desired. Generally, in romance, the heroine is not resisting sex with the male because of who he is, but rather because of who she is—someone who's been told she's not supposed to enjoy physical pleasure. Hence the fantasy versus something darker and more akin to rape. A couple of contemporary romance authors who have written this fantasy into fiction effectively are Lilah Pace and Cara McKenna.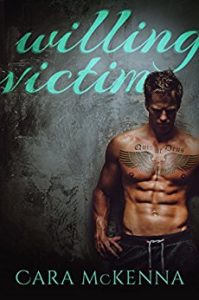 I think, on average, the readers of SFR and historical romance are highly educated,  intelligent, and more often than not, productive and successful women in the real world.  We can be like those high-powered business men who seek out dominatrices after hours. It's the same appeal of the 'D' in BDSM romances. It's also why SFR generally leans towards the erotic. This is pure escapist fiction. Its readers are tired and just want the fantasy of someone taking care of their physical needs without them having to ask for it. Alternately, SFR can give women power that they lack in the real world by inventing matriarchal societies or gender equal societies, or by enhancing women's physical power through cybernetics, for example.
Also, I just want to tack on that SFR is progressive in its definition of gender and race. Two humanoids from different races, different worlds, different appearances can overcome all that "difference" with love. Underneath the superficial, everyone is the same in the most important ways. SFR has the potential to tell those love stories.
SFRSS: What's your favorite speculative fiction film or television series?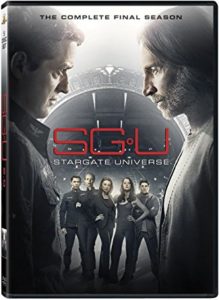 Selene Grace Silver: I think my favorite, the one I'd watch all over again, is Stargate Universe. I have a HUGE crush on Dr. Nicholas Rush. He's Scottish and brainy. I guess that answers the question about which fictional hero I'd like to meet. Though, I'm not sure he'd be called a hero…
SFRSS: What's on your SFR/PNR TBR list?
Selene Grace Silver: A ton of stuff, really. I'm continuing to read Megan Crane's excellent post-apocalyptic Edge series. She writes dark alpha Viking heroes with very rough social edges. My husband and I watched Vikings and I loved it.  I'm a few titles into both Anna Hackett's Hell Squad and Phoenix Adventure series…just the tip of the iceberg. I'm one of those people who reads a couple of books a week and my TBR list is like 2000 books deep, lol. I read one book on my list, add two more. I really need a supernatural's lifespan to get through everything.  I'm keen to read Sharie Kohler's Moon Chasers series because that's been on the pile for awhile. My Goodreads page is a great place to see what I'm reading. Friend me there!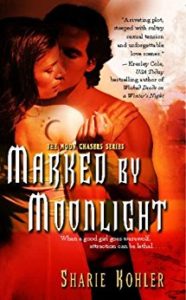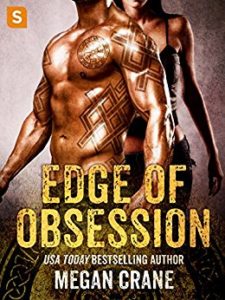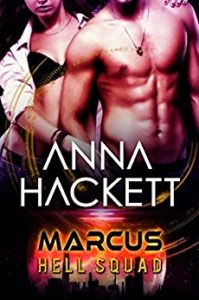 SFRSS: What's next for your writing? Any other upcoming publications?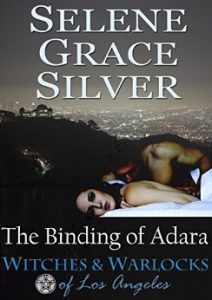 Selene Grace Silver: I'm working on getting my first couple of StarDaemon books revised and edited for 2018 publication. I'm writing a second novella right now that immediately follows Razer's Edge. It tells the love story between Max and Luxia, Ayanna's body guard and her little sister. Like many writers, I have a day job–teacher–so my writing time is limited at the moment. Also, I've got the 3rd book in my Witches and Warlocks of Los Angeles series partially written. I'd love to get that out in 2018. I'm so behind!
SFRSS: Let's close with a couple of silly questions. Where and during what century would you travel to in a time machine, if it existed?
Selene Grace Silver: I love to travel! But I like my comfortable modern life with air conditioning and motorized transportation, so it would have to be a short round trip journey into the past.  I'd like to visit the American plains pre-1700, I think. I lived the first 25 years of my life in ND, so I'd like to visit the native population living pre-Lewis and Clark in the Mandan and Hidatsa Villages. The Mandan people had developed a vibrant society at that time, before it was devastated by small pox (fortunately, I'm inoculated!) and European immigration. I'd need a summer itinerary though. Too cold to visit in the winter, especially without electrical heating.
SFRSS: Finally, if we came to your house for dinner, what would you prepare for us to eat, if anything?
Selene Grace Silver: Well, I'm a foodie with a huge fetish for cookbooks. What's your favorite meal and I'll cook it for you! Seriously, though, my husband entered my life fully addicted to Indian food (he's from the UK) so I've learned to make quite a few–mostly inauthentic (think restaurant style)–Indian dishes. I'd probably serve you one of our favorites, the westernized Indian dish called Murgh Makhani or Butter Chicken with saffron-infused basmati rice. Spicy and buttery and creamy tomato-y decadence. Dessert would definitely be homemade caramel ice cream.
SFRSS: Now we're hungry for more than romance. Let's read an excerpt from Razer's Edge.
---
Razer finished his drink and signaled the Sagoran for another. She swung by, dropping off his drink with a flutter of eye lashes even as she rushed away. He admired her well-shaped backside imagining what it'd look like bare under his hands as he took her from behind. Someone jostled his chair. The club was getting overcrowded now, especially near the stage. A set of male dancers entered above and proceeded to entertain the swelling crowd with a wild, thumping and humping act that had the female members of the audience screaming and hooting. Razer grinned. He'd be doing a little thumping and humping himself shortly. Exactly what he needed to shake the dis-ease lingering in his system.
Working a job on Kadis, his father's home planet, had been too risky in hindsight. Just as Razer was taking off with the prize in his grasp—a cache of rare medicines needed to counteract the hypnotic drugs used by the slavers—a government agent, another psychic, detected him. Razer had only escaped by drawing on his more practical skills with the laser gun, leaving that agent dead.
Razer took a large gulp from his glass, letting the harsh liquor burn down his throat. He wasn't used to death, even though it wasn't uncommon around the kind of work they were doing. Either kill or be killed. Though he liked the intellectual aspect of scamming and conning people, and sticking it to the Alliance, after a year of this work, he still hadn't learned to shut off the emotional feedback on the violence that sometimes accompanied a mission. A little meaningless sex with the server and a few drinks would take care of that pesky thing called emotions. Then he'd be as cold and ruthless as he needed to be again.
A crescendo of trumpets signaled the end of the male revue. Darkness shrouded the stage, the music shifted into a slow, seductive tempo and a single beam of light shone onto the center of the platform. The crowded room hushed in anticipation of the upcoming act. Razer scanned the electronic show card propped on his table. After the male revue, a female stripper named Butterfly was scheduled. A good one, apparently from the rapt regard of the other customers.
He turned his attention forward and watched a figure step into the center of the single spotlight. She was covered shoulders to toes by a long red cape; and a large feathered masked hid the entire upper portion of her face, leaving only her lush lips and curved chin exposed. Her hair looked dark, curly and hung down in luxurious, shiny waves over her shoulders, falling nearly to her waist. The music ebbed away.
Even though he couldn't see any details about her face or body, Razer felt his heart kick up a beat and he unconsciously sat up straight in his chair. Something in him awoke on the cellular level.
Slowly, the dancer reached up, and pulling on the strings tied at her neck, loosened the cape. The fabric parted and she shrugged it off her shoulders where it disappeared behind into the darkness. Then she stepped into the center of the light as it widened and the music started up again, a haunting delicate melody over a pulsing beat that triggered a further corresponding reaction in his body, and the deep intuitive suspicion that she belonged with him.
---
ABOUT SELENE GRACE SILVER
Want to escape? Selene Grace Silver writes contemporary, paranormal and science fiction romances that follow extraordinary characters on the path to love.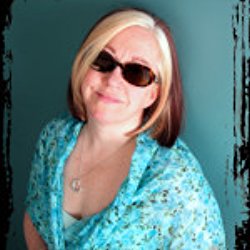 Her science fiction series StarDaemon explores the love lives of a group of hybrid humanoids and humans rebelling against institutional slavery during an intergalactic political collapse. Her speculative paranormal series Witches and Warlocks of Los Angeles shadows modern day sorcerers who must master their powers to shift dimensional reality and find their soul mates, in order to defeat a centuries-old enemy. Finally, her contemporary romances follow lovers traipsing across the geographical and geological boundaries of the Western Hemisphere, from the sunny coasts of Southern California to the rainy Highlands of Scotland, to the frozen plains of the Upper Midwest to the cobblestone streets of Europe. No matter where Selene's characters go, their journeys end in love.
Selene has an MA in creative writing and is a member of the Romance Writers of America. She believes in two true things: love and the power of stories. Everything else is up for debate.
Twitter @SGSilverAuthor