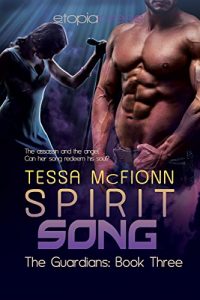 "An up and coming talent, her books are full of snark, wit, and beautiful romance. Tessa McFionn is one to watch."
                           #1 NYT bestselling author Sherrilyn Kenyon.
---
The assassin and the angel. Can her song redeem his soul?
Miranda Devalande had long since given up on her dreams of a happy life. Forced to sing at mob boss Slick Sal's seedy nightclub to cover her brother's rising gambling debts, she survives from day to day as a caged bird. With each new bad bet by her wayward brother, her hope of finding a way free of her "contract" fades. Until a mysterious stranger arrives at the club and turns her whole life upside down…
Danger has always swirled around reluctant Guardian Warrior Sebastian Lambert. Trained as an assassin and recruited out of desperation, he now battles the evils of power-hungry Rogues in Chicago. When his friend and fellow Guardian Viktor Arnhart drags him into a nightclub, he would have never imagined to find an angel at the mic.
Caught between his desire to keep Miranda safe and his drive to hold her close, Bastian must walk the line between the light of a beautiful songstress and the dark of his perilous past even as dangerous forces threaten to destroy them both. Will he open his heart to her in time, or will she fall prey to her soulless fate?
---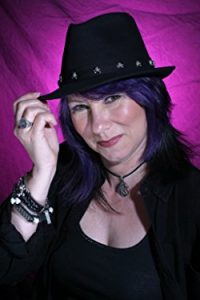 Tessa McFionn is a very native Californian and has called Southern California home for most of her life, growing up in San Diego and attending college in Northern California and Orange County, only to return to San Diego to work as a teacher. Insatiably curious and imaginative, she loves to learn and discover, making her wicked knowledge of trivial facts an unwelcomed guest at many Trivial Pursuit boards.
When not writing, she can be found at the movies or at Disneyland with her husband, as well as family, friends or anyone who wants to play at the Happiest Place on Earth. She also finds her artistic soul fed through her passions for theatre, dance and music.
A proud parent of far too many high school seniors and two still living house plants, she also enjoys hockey, reading and playing Words With Friends to keep her vocabulary sharp. She is currently the treasurer of the San Diego chapter of Romance Writers of America and loves spending time working with such amazingly intelligent and creative writers.
---
---