The LS Quantum is preparing to set off into the great expanse of the universe–loading cargo, checking in passengers, monitoring flight conditions. Traversing through various worlds, the luxury space liner promises adventure, a little chaos and fourteen stories of tender love. Expected release date: Fall 2017.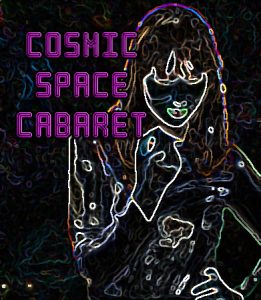 SFR Shooting Stars is honored to announce the fine authors who've joined the journey and are writing their best stories for readers right now:
Kerry Adrienne
Cailin Briste
Cathryn Cade, writing as C. J. Cade
Blaire Edens
Jayne Fury
Dena Garson
Athena Grayson
Jenna Lincoln
Belinda McBride
Tessa McFionn
Rosalie Redd
Diana Rivis
Selene Grace Silver
Kat Vancil
Check back throughout the summer for updates and sneak peeks.
---
DEADLINE to join this project closed February 19, 2017.
Cosmic Love Cabaret Brochure Final
Cosmic Love Cabaret Author Info Guide Final