Following a completely unscientific and statistically dubious survey of her own thoughts, SFR Shooting Stars author Selene Grace Silver contemplates the top ten dominating SFR tropes and why they function like other tropes, only on steroids.
Typical to all popular fiction genres, general romance exploits its beloved tropes, from naughty bad boys to angst-filled love triangles. In speculative romance, these tropes tend to morph up in scale. Traditional bad boys become massive 7-foot tall super-endowed alien warriors who pair up with super smart heroines. Love triangles resolve themselves into happy ménages with male partners sporting enhanced appendages. If regular romances offer fantasies of how romantic love (and satisfying sex) might progress and resolve itself into happily-ever-after on Earth, then speculative romance re-imagines those archetypes and patterns into truly crazy but wonderful probabilities that expand beyond the mapped universe.
What if the hero actually could read a woman's mind? What if a culture existed out in space in which women were valued simply for being female? What if the male body were designed solely to give women's bodies sexual pleasure? The love affairs in historicals, contemporaries and even paranormals are generally confined by the limited expectations of a Western patriarchal society that too frequently treats women as disposable (hence the popularity of romance in all its forms—it's the primary genre of fiction where a woman can repeatedly read to work through the psychological challenges of being labeled the "weaker" sex while still becoming the agent of her own story's happiness). The underlying feminist instincts of the romance genre is another topic for another day, though.
Let's look at the way SFR takes our favorite tropes and expands them into a new consciousness. In this first of two posts, we'll look at the ways in which SFR enhances our male hero.
Reasons #1-5 SFR Kicks Trope Butt: The Heroes
In SFR, the guys are elite ALPHAS. To be the hero, they have to fight against incredibly horrible odds of survival on the frontiers of the universe. They frequently find themselves in life-threatening spaceship shootouts or navigating uninhabitable planets or a post-apocalyptic Earth. Perhaps they've crash-landed on a harsh plant (or been betrayed and dumped there). Enemies don't run to the basic greedy human opponent or to Category 5 hurricanes either. We're talking powerful Darth Vader-level enemies bent on galactic annihilation, or about malfunctioning escape pods with limited oxygen in the middle of nowhere, or about barren landscapes of meager subsistence and monstrous alien animals who want to kill and eat them.
These guys have to be tougher than the average 'alpha' cop or army sergeant to survive these challenges, generally, or very desperate. Not only are SFR heroes tasked with the seemingly insurmountable job of staying alive against ridiculous odds, they often take on the responsibilities of helping others survive as well. Fortunately for them, equally determined, tough and/or clever heroines team up to save the day, or the planet, or the universe. Scale is everything. In no particular order they are:
Land, Sea and Space: SFR's Superior Masculine Warriors and Soldiers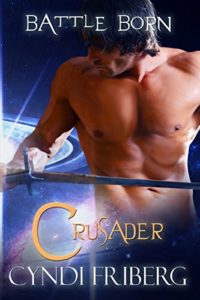 SFR stories love to showcase military men and women at their best. They have to be strong, smart and have moral scruples. It's difficult to find a story in which lives aren't on the line at some point during an SFR story. Couple that harrowing plot device with galactic-wide wars complicated by alien factions operating with opposing moral value systems, and chaos is often just around the narrative corner. SFR stories alternate between intense moments of stress and danger, interrupted by romantic retreats into private space cabins or cozy caves because these guys need their female partners in order to stay strong and steady, to persist. Naturally, to battle these kinds of odds, the soldiers and warriors are taller, broader, quicker (or more desperate) than the heroes of other romances. Think of them as testosterone amped with cocaine. Cyndi Friberg's Battle Born warriors or Mina Carter's Warriors of Lathar demonstrate just how over-the-top these guys can be.
2. If He Only Had a Heart, or Cyborg Boys Aren't Easy
In the end, all SFR heroines, even the ones without military training or enhanced cybernetic features, like to do a little rescuing themselves, often in the emotional sense. After all, it's the female superpower to feel our feelings and help others feel theirs. Frankly, it's not that much of a challenge to get an emotionally-available modern guy to fall in love with a gal in a contemporary romance. There's certainly less risk involved in a story when the characters are college-educated and their biggest life challenge is climbing the corporate ladder.
SFR readers like a more emotionally-challenged hero, and that means the strong and silent type.  Men with these characteristics have dominated female sexual fantasies for centuries.  At least as far back as Heathcliff. But before SFR, arguably only the archetypal cowboy came close to personifying the sincerely emotionless male character. In SFR, the emotionally-repressed cyborg represents the most extreme strong and silent guy. If regular male characters struggle to express their emotions, imagine the challenge for heroes who are part man, part machine. No challenge supersedes a heroine's need to crack open a guy's closed-off heart, especially if we're not even sure he has human emotions underneath all those digital enhancements.  Best of all, these guys are sure to remain faithful afterwards, exactly because they're unlikely to fall for just any girl.  It was taxing enough to fall for one. Laurann Dohner's heroes in the Cyborg Seduction series or Cara Bristol's Cy-Ops guys show that commitment means commitment.
3.  Ahoy! Prepare to be Boarded: Dare Devil Pirates & Adventurers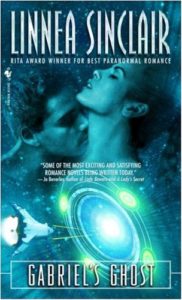 We have the protectors who will kill to save the heroine's life. We have the cyborgs who only open their hearts to one worthy gal. But women all need to laugh as well. Especially in these life-threatening situations. So bring on the scoundrels and daredevil SFR pirates and adventurers.  Swashbuckling pirates of the 1700s might prove their muster in historical romances charting their way into unknown waters, but imagine them steering their spaceships into unknown worlds.
These cocky SFR heroes have honed their sarcasm and wit against vast stretches of mysterious landscapes, dodging galactic armies, outmaneuvering green aliens with octopus arms, and surviving ship breakdowns skirting the edges of black holes. They can crack jokes and live to tell about it. They can relieve the tension of a death-defying event with just the right line. Imagine the entertaining stories that eventually get told, cuddled up around the overheating warp drive, following the happy-ever-after. SFR pirates can be fun-loving or serious and driven by important social issues. Go light with Eve Langlais' Alien Abduction incorrigibles or go serious with Linnea Sinclair's classic SFR Gabriel's Ghost.  Probably no greater fictional hero lives than space pirate/poet Gabriel "Sully" Sullivan.
4. The Better to Eat You With, or Lions, Tigers and Bears, Oh My! Shifters in Space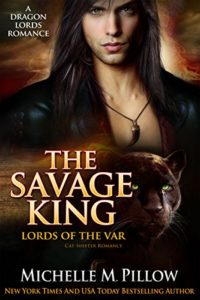 Vampires, Werewolves, Demons. These mysterious, powerful and dangerous creatures might rule the paranormal romance genre, but in SFR they tend to just be other humanoid races. So, in SFR, there are rarely issues of incompatible life spans, or bloody nocturnal rampages, or hotter-than-hell living quarters.
These shifting (or non-shifting, as those horns and hairy backs are sometimes permanent features) alien creatures sport all the delicious and dangerous animal instincts that society has tempered in the real world. It's built into their DNA and the (generally) human heroine gets all the benefits without any of the negatives. If men and women are really two species, then alien shifters and human woman are as wild a pairing as it gets. Michelle Pillow's Lords of Var series or S.E. Smith's Dragon Lords of Valdier are good entries into this classic shifting alien trope.
5. Is that a massive laser weapon I see in your pants, or are you just happy to see me? Enhanced Male Genitalia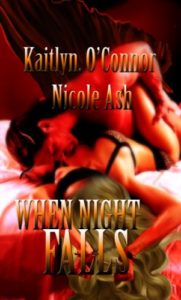 This trope mostly describes all the male heroes in all the romances ever, but only SFR gives readers big and hard with vibrating nubs and double wangs. Seriously. While there are also sweet romances in SFR, one of the things this sub-genre exploits to its full potential are sexual fantasies involving enhanced-specifically-for-female-pleasure alien penises and tongues.
In one of the more exotic SFRs, Kaitlyn O'Connor's When Night Falls, the devil-inspired hero Lucien has two appendages, one that extends and "sucks" the heroine's clit during sex, and one that is massive and vibrates. Lucien also exudes a chemical that causes her body to resist climaxing so when she finally releases, it's cataclysmic. Tantric sex gone supernova. Cheesy? Maybe. Satisfying? Definitely. It's like they say, in SFR, go big or go home. SFR readers say yes, yes, yes…
Read the Second Part of this post in which Selene considers the intersection of setting and opportunity, SFR-style, to identify five more romance tropes in which SFR pushes the boundaries of the romantic imagination.