In our Cosmic Cabaret series of posts, SFRSS introduces readers to the authors and their stories appearing in its new anthology. We continue here with author Kat Vancil, author of the Urban Fantasy trilogy The Marked Ones.
---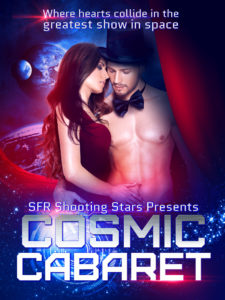 ---
SFRSS: Today, we're pleased to be chatting with author Kat Vancil. Her story A Dance of Fallen Stars is part of the Cosmic Cabaret anthology.  Welcome to Signals from the Edge!
Kat Vancil: Thanks for inviting me.
SFRSS: What attracts you, Kat, to read and write in the genres you do?
Kat Vancil: In any form of fiction you are creating things, characters, situations etc. but not to the same degree as you are in speculative fiction. Contemporary fiction shines a light on what is. Speculative fiction—especially science fiction—shows us what could be. What could be achievable if we only dared to dream—to believe. Writing—creating worlds—is like performing magic. You are literally creating whole worlds and people out of nothing but thought. And the lure of that sort of magic is just too tempting for me to resist.
SFRSS: We understand you draw from a lot of sources for your writing. What or who inspires you, outside the realm of books and literature?
Kat Vancil: Everything, lol. Manga and music, dance and the folklore and mythology of other cultures. Historical costumes and fantasy illustrations, TV shows and emerging science.
SFRSS: Let's start with books. We assume you like to read SF as well as write it. What's your favorite speculative book or series by another publishing author?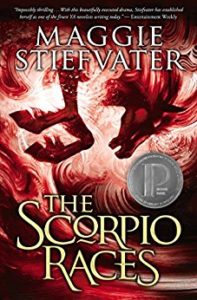 Kat Vancil: Hands down The Scorpio Races by Maggie Stiefvater. It's a wildly original take on a little known Celtic legend, and fantastically written. The Scorpio Races is set against the backdrop of a deadly beach race every November on dangerous, blood-thirsty water horses, kelpies, and focuses on the people daring or desperate enough to participate in the race. On top of crafting a thrilling story, and monstrous water horses that were creepy as hell, Maggie makes you root equally for both main characters, and yet you know from the beginning that only one of them can win.
SFRSS: She's a wonderful writer. Her Shiver, Raven and Wolves of Mercy series are worth reading. In addition to Stiefvater, who are your authorial influences?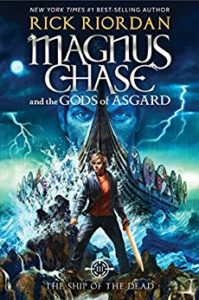 Kat Vancil: Rick Riordan, Holly Black, Cassandra Clare, Tite Kubo, Hiromu Arakawa.
SFRSS: We love to know people's gateway stories into SFR. What first work turned you onto speculative fiction?
Kat Vancil: I have always enjoyed speculative fiction as long as I can remember. But my earliest memory is watching The Princess Bride. I was so captivated by it I named our first family pet Princess Buttercup. Which was hilarious really, because she was a fat little female silver tabby like Pusheen. Even almost thirty years later, The Princess Bride has remained one of my top 10 favorite films of all time, and was the first DVD I owned back in 2000.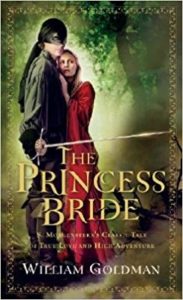 SFRSS: The Princess Bride is a classic must-see film, and the book, awesome. Let's transition here into your own writing. What was the inspiration for A Dance of Fallen Stars?
Kat Vancil: For my contribution to Cosmic Cabaret I was inspired by my background in musical theater and dance. I've been performing on a stage since I was 4. Also, the movies Moulin Rouge, The Fifth Element, and The Maltese Falcon, the award-winning musical Once on this Island, the beautiful dancers and vivid costumes of Polynesia and Cirque du Soleil, Star-Lord from the Marvel Cinematic Universe, and the glamour and exclusive secrecy of 1920's era speakeasies.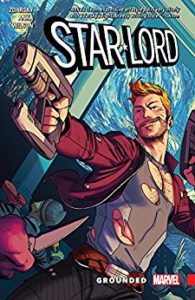 These elements joined with the Greek/Japanese/Hindi mix I previously established for my Daemons of Karalia story world. I know it's a lot of unusual juxtapositions, but that's just how my brain works—one big melting pot of ideas from media and cultures around the world.
SFRSS: Those are a lot of rich landscapes to draw from, and they make your story sound like it's going to be truly colorful! So, for the anthology, the L.S. Quantum is passing through your special world. Briefly describe the Daemons of Karalia world—what makes it unique?
Kat Vancil: Centuries into the future, three vast dome cities glitter across the surface of Earth's moon sheltering three of the most powerful Kalodaemon regions in Galactic Coalition of Planets. The pale moon—Awai Sashai—became the refuge of thousands of daemons after Monotheists carried out a bio-terrorist genocide against them, igniting the Great Emergence. But the Monotheist attack had an unintended effect—a new subspecies of daemon. Their mutated genes gives rise to powerful new abilities, but forever makes them outsiders among their own people.
Now several centuries later, there is still no accord between the Monotheists and the citizens of the GCP, forcing all traffic into and throughout the moon cities to be monitored. And though GCP citizenship may have many benefits—free education, health care, and basic amenities as well as religious and cultural protections—class prejudice runs rampant. And no place is that more evident than in the gleaming moon cities of Awai Sashai, where the privileged, socially elite live close to the stars, far from those who walk the city streets. It's a place where an under city cabaret dancer and a daemon prince could never hope to meet. That is, until LS Quantum's shuttles dock at Port Luna station.
SFRSS: The world sounds fascinating, as does this daemon prince.  What's your favorite kind of hero, alpha or beta, and why?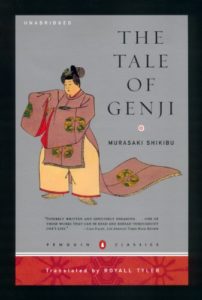 Kat Vancil: I'm going to have to be a little different and say bidanshi or bishōnen, hero archetypes that are most popular throughout Asian cinema, comics, music, pop culture, and geek culture. For those who don't know, bishōnen are beautiful men with martial arts abilities, a comedic flare, fantastic fashion sense, and who are highly intelligent. The archetype itself dates back to The Tale of Genji in 1000 CE, a text widely considered to be the world's first novel.
SFRSS: Do you have an ideal 'bishōnen' in your books?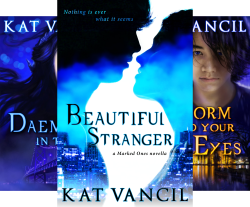 Kat Vancil: I'd love to meet my character Travis Centrina from my Marked Ones Trilogy. I first created him back in 2010 and he's remained my favorite character of those I've ever written. Travis is a fantastic dancer, a lover of nightcore music, a brilliant inventor, an uber geek, a wounded soul, fierce friend, and passionate lover. He overcomes all the travesties of his life to become a true selfless hero during the course of the trilogy, and I included more than a little of him in Kealan Corkoran, the main character in my anthology contribution.
SFRSS: For our readers, nightcore music is described as music with an accelerated melody, extremely fast rhythm and high pitch. We assume you love it too. If you were reborn into your fictional world, who or what would you be? 
Kat Vancil: I'd be a daemon performer at the Shadowdust in the Sashaivarian moon city for sure. I mean, a Moulin Rouge-esque speakeasy performance hall on the moon? Yes, please!
SFRSS: Would you know your characters?
Kat Vancil: Totally, but it would be a spoiler to tell you how *wink.*
SFRSS: What do your speculative stories say about the nature of humanity and science, the nature of society, relationships?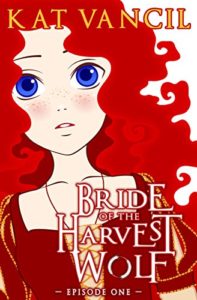 Kat Vancil: A lot of my stories deal with the conflict between wanting to belong and wanting to be seen as a unique individual. The story for this anthology also deals with that. However, this story deals more with society's need to classify and label individuals and then make assumptions and judgments based on that label instead of based on our own personal experience with that individual.
We often present relationships as a power struggle or battle between two individuals instead of as a partnership. I was raised to see my significant other as a teammate, not an adversary. And to me there's no better way to showcase that than with the trust and mutual respect required for partner dancing or, as the French say, pas de deux.
SFRSS: It appears the dancing elements in your story are going to be based on lots of personal experience. Why do you think speculative fiction is popular, especially now? 
Kat Vancil: Contemporary fiction shines a light on what is. Speculative fiction— especially science fiction—shows us what can be. What can be achieved if we only dare to dream—to believe. Sometimes that dream is a nightmare as with dystopian and post-apocalyptic, or a daydream as with fantasy. But it's still a spell you the author, and the reader are creating together. And that suspension of disbelief is powerful and hard to resist.
SFRSS: Let's hear the blurb and read a little excerpt from the story.
Kat Vancil: Okay.
---
A Dance of Fallen Stars
Kealan thought his charm could get him out of anything…he was wrong.
Notorious playboy Kealan Corkoran's in a serious bind. He's been branded an illegal stowaway after waking up light-years from home in the cargo hold of LS Quantum. With no money, no ID, and no way to contact home, he's left with only one chance to get out of this mess: working under the impassioned daemon choreographer who got him into it.
Concealing his true identity, Kealan scrambles to please the one woman standing between him and a fate that makes his daemon blood run cold—getting jettisoned in a space pod. But as he's pulled deeper into the alluring glitz and glamour of the Cosmic Cabaret by his unlikely savior, Kealan may be forced to confront more than his inconvenient attraction to her.
Excerpt:
---
"You," the guy says accusingly.
I squint at him, trying to place his face. Warm honey colored skin, black wavy chin-length hair framing a wide square-jawed face. Cobalt-blue almond-shaped eyes that at the moment are staring furiously back at me, and temptingly kissable lips.
With a start I realize who it is. Kealan Mishra, Sashai Var's most notorious daemon playboy. I was caught up by his charm when I ran into him in Club 2020, and almost made the most colossal mistake of my life. But I didn't, so why is he here?
Mishra's Henley tee is ripped across his abs, and not is a fashionable way either. And there's an ugly bruise across his jaw like he took one bloody good punch to it. The tell-tale signs of an altercation.
Dread churns in my stomach. Please, let this not be because of Tris.
Joaquim's eyes volley between the two of us for a moment before settling on me. "This illegal stowaway is looking for a job on ship. You wouldn't have need of him would you?" he asks with as little enthusiasm as humanly possible. Like he has to ask, but would literally rather do anything else.
"Illegal stowaway?" I repeat, my eyebrows raising slightly. "And here I thought you were just another entitled trust fund kid."
"Wait you know him?" Joaquim asks in disbelief.
I lean back on my hands. "Well I wouldn't say know per se, but I did invite him back to the ship, so I guess his being here is my fault."
"I'll say," Mishra snorts, folding his arms across his broad chest.
I arch an eyebrow at him nervously before turning my attention back to Joaquim. "So what's this about him being an illegal stowaway?"
"We found him without an IdentiBand in the cargo hold after leaving Port Luna."
"You don't say." On second thought maybe this isn't a Tris-related incident after all. My curiosity stirs. "Well as it happens, my new PA failed to show up, so his job's currently vacant—"
"Absolutely not," Mishra states firmly.
Me and Joaquim turn toward him. "Pardon?"
"There is no fekkin' way I'm working for you."
"Look asshat," Joaquim snaps as he shoves his finger into Mishra's chest. "This is our last stop. So it's between working for her, and me dumping you in a PolicePod and jettisoning you out into space to become a Galactic Authority problem."
Mishra's mouth drops open. "You must be joking?"
"Not a bit. It's normal procedure for illegal stowaways. You just got lucky because for some reason I can't fathom, the commander felt like taking pity on you."
Mishra swallows hard, and looks toward me. And I can literally see him calculating which would be worse, the PolicePod or working for me. But something in his expression tells me exactly what he'll inevitably pick.
A mischievous smile spreads across my lips. "So what's it going to be, Moon Boy, me or the pod?"
---
SFRSS: Looks like you've put Kealan in a tough spot, lol. Let's get back to some of your other influences. Many writers are avid movie and television watchers. What's your favorite SF film or television series?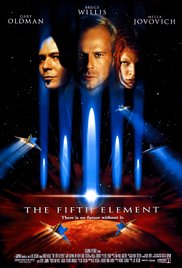 Kat Vancil: The Fifth Element. It's one of those films I can watch a million times and never get tired of.
SFRSS: What's the last show or movie you watched on TV and why did you choose to watch it?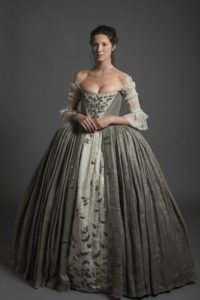 Kat Vancil: Outlander, season two. I first learned of Outlander when I came across the beautiful dress Claire wears for her wedding while doing costuming research for Bride of the Harvest Wolf. I don't have the channel Starz myself, so when I was recently dog sitting for someone who did, I took the opportunity to watch it.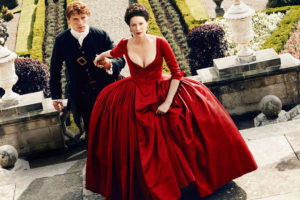 SFRSS: Another wonderful speculative story, one dependent on time travel. The costumes for season two were particularly stunning, especially that daring, gorgeous red dress Claire wears to court.
SFRSS: We're huge music listeners here at SFRSS–even if we had to look up what nightcore music was. Who are your favorite musicians? Do you have a playlist that you listen to when you write? 
Kat Vancil: My top five at the moment are: The Airborne Toxic Event, The Lumineers, Mumford & Sons, Ed Sheeran, and Imagine Dragons. Because of my dyslexia, I find it difficult to write to music with lyrics so I have two Pandora stations filled with instrumental soundtrack music, one for fantasy and one for sci-fi. That being said, music is hugely important to my process, and I have playlists for every single book or project including this one.
SFRSS: What's on your TBR list in the coming months?
Kat Vancil: The next five books on my TBR list are: The Hammer of Thor by Rick Riordan; A Court of Mist and Fury by Sarah J. Maas; Lady Midnight by Cassandra Clare; Harry Potter and the Cursed Child – Parts One and Two: The Official Playscript by J.K Rowling and John Tiffany; and House of Many Ways by Diana Wynne Jones.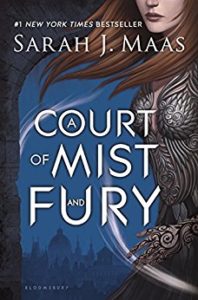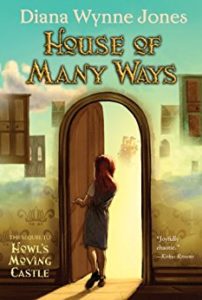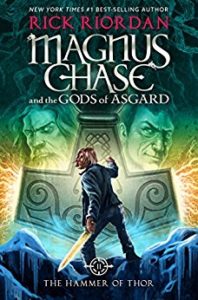 SFRSS: Lots of YA authors on your list. What's next for your writing? 
Kat Vancil: Currently, I'm working on a Kindle Worlds story, though at the moment I can't say more than that. After that's wrapped up and sent off, I'm going to be finishing up the remaining seven episodes of my Bride of the Harvest Wolf series.
SFRSS: It's been so great getting to know you a bit. What are you known for among your friends and family, outside of writing?
Kat Vancil: Aside from my artwork–I'm also a professional illustrator and designer by trade–according to my best friend I am known for being a positive, creative person, a lover of cats and other kawaii fuzzy creatures, even rats, and having a complete intolerance for bullying in any form.
SFRSS: Writing stories that promote tolerance is a great way to fight bullying actually, right? Thanks for taking the time to answer our questions and share a bit about your writing. If our readers want to experience your intriguing Daemons of Karalia world, they'll need to pick up Cosmic Cabaret, which is available now, and on sale through October 24, 2017.
---
About Kat Vancil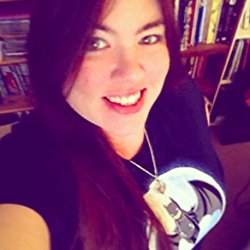 A valiant crusader for inclusive fiction, Kat Vancil forges diverse story elements into adventures that amuse, embolden & leave her readers spellbound. She currently resides in the San Francisco Bay Area with her husband, their kitty studio-mates Crash the Stampede & Akimi & eight overfull bookcases. And when not crafting fantastical tales of daemon royalty, super-tech & shifter deities, she can usually be found frolicking in general geekiness.
Social Media links: