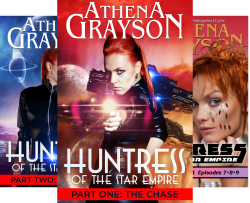 Athena Grayson writes romantic fiction ranging from sci-fi romance to magical realism and contemporary fantasy. She loves to write characters who are more than they seem, and loves to play with beloved genre tropes in engaging and unique ways. She adores smart, sexy, beta heroes, and savvy heroines who aren't afraid to demand–and get!–the best from their relationships. Underneath it all, she has a love of language and a deep respect for how words can uplift and transport us to a higher state of being, even if only for a few hours.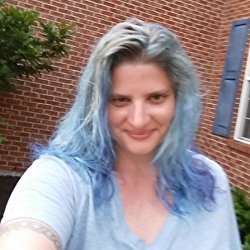 Please visit her website at www.athenagrayson.com for more information on the series, her other fiction and "narrative hacking" – finding the story in everything. You're invited to sign up for her newsletter for early release information, new episode announcements, and upcoming bundle availability.
She tweets @Athena_Grayson
or connect with her on Facebook.