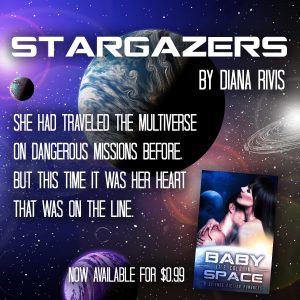 Star Gazers
A lost cache of Mayan artifacts originally found in the early 1900's has been rediscovered.
Within it is an ancient statuette from the planet Caliva. Special Agent Kendra Voray of the Inter-Galactic Alliance is sent to the planet to help determine how the statuette could have ended up on Earth hundreds of years before inter-dimensional space travel was even developed. The assignment requires her to work with Valon, historian and second born son of one of the ruling families of the planet. Kendra doesn't have room in her life for relationships, but Valon makes her feel things she never expected. She's traveled the multiverse on dangerous missions before, but this time it's her heart that's on the line.
DIANA RIVIS writes science fiction romance and her novella, Star Gazers, was a finalist in the RWA FF&P 2016 On the Far Side competition in the category Hard Sci-Fi/SciFi/Futuristic fiction.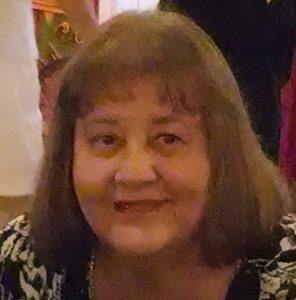 Diana can be found online on her website @ dianarivis.weebly.com/ and on Amazon.