In our upcoming series of posts, SFRSS introduces readers to the authors and their stories appearing in its new anthology Cosmic Cabaret. We start our interview series with author Cailin Briste. Her Masters of Tallav series, published by Loose Id, is available at all major online book retailers, as is her indie-published It Takes a Cat Burglar.
---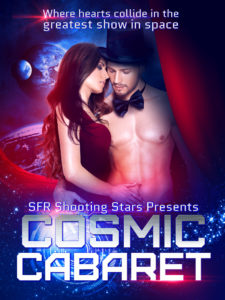 ---
SFRSS: Today, we're chatting with author Cailin Briste. Her story Educated by the Master is part of the Cosmic Cabaret anthology and promises to be one of the more sexually sizzling stories in the set.  Welcome to Signals from the Edge!
Cailin Briste: Happy to be here, and to be part of the anthology.
SFRSS:  We hunted and gathered great writers with great stories for this anthology, which is how we found you. So tell us, are you more of a hunter or a gatherer? 
Cailin Briste: If you were to visit my home, it would be abundantly clear that I'm a gatherer. In the past, we've had up to twenty bookcases stuffed with books lining every available wall. I think we're down to sixteen now. I'm definitely a gatherer.
SFRSS: As romance readers, we definitely understand the impulse to gather books, lol. Reading can be like having conversations with other people from across time and space.  If you could meet someone in person from history or literature, who would it be and why?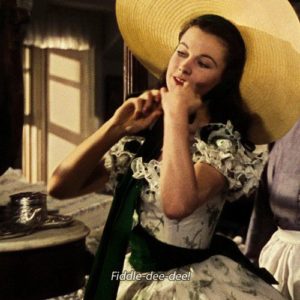 Cailin Briste: I played a mental game when I was a kid where I imagined that Ben Franklin had time traveled forward and I was the one showing him the modern world. As an adult, the choice would be hard. Do I pick a giant of history like Abraham Lincoln or Winston Churchill? Or what about Elizabeth I? I'm pretty sure I'd want to meet some who really lived. Although certain characters from literature would be fun. Since I can't, I'm going to do a Scarlet O'Hara and think about that tomorrow.
SFRSS: Fiddle-dee-dee! Lol.  Okay, on to your work. What's the blurb on this steamy novella?
---
Trey Johannsen's preference is to stick to managing a private BDSM club on Beta Tau. It's dark. It's sexy. The cries of pleasure, the thud of a flogger, and the mingled scents of arousal and fear are evidence he's damn good at it. So, when his boss insists Trey's perfect for assisting a new hire to develop a BDSM cabaret, Trey is nonplussed. How the hell do you make burlesque accurate? Then he meets her, and instant attraction has him imagining peeling her clothes off, tying her to a bed, and sexually dominating her until she can take no more.
When Patsy O'Shaughnessy first lays eyes on BDSM master Trey Johannsen, everything about him impresses her. Providing him a personal tour of the on stage and behind-the-scenes workings of the Cosmic Love Cabaret isn't a problem. Withstanding the sheer sexiness of the ultra-masculine hunk while he educates her about BDSM? That's going to take some doing. Not that she plans to suggest hands-on training. No, the move from stage manager at the Cosmic Love Cabaret to creative director for a new venue is something she can't blow. But if Trey Johannsen thinks experience is the best teacher, who is she to disagree?
---
SFRSS: We're fanning ourselves already, and it's not due to summer heat. You've already published stories with Loose Id set in the same world. In Educated by the Master, the L.S. Quantum is passing through that special world. Tell us what makes Tallav unique?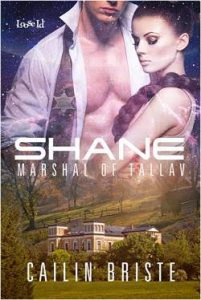 Cailin Briste: The planet Tallav is set in a cul-de-sac of the Federation, too far off the beaten trail for the L.S.Quantum to travel to. Master Trey takes a two-week hyper space flight to get to the Quantum. Tallav was purchased and settled by a group of wealthy women who wanted to create a matriarchal society. Men are restricted in many ways. The series explores how alpha males deal with growing up Tallavan. The male characters are all also involved in BDSM.
SFRSS: So SFR readers get a matriarchal society and romance and BDSM in your Tallav stories? Excellent. What was the inspiration for this current story in the SFR anthology?
Cailin Briste: When I considered the various characters inhabiting my Sons of Tallav series, Master Trey leaped out at me as the perfect candidate for a trip to the L.S. Quantum. In the process of writing the third novel for that series, Rand: Son of Tallav, I laid the foundation for Master Trey's novel. Educated by the Master in the SFR anthology is a prequel to what will eventually be Master Trey's full novel, the fourth in the Sons of Tallav series.
SFRSS: What attracts you to read and write in the genres you do?
Cailin Briste: My favorite reading genres are science fiction and historical, either with or without romance. Both are an escape into the "not now" where daily life is significantly different from the ordinary experiences of today. I write sci-fi romance for the same reason. It allows me to play with the culture and societies of the worlds I create. Writing historical romance would be daunting, a struggle for accuracy I'm not prepared to undertake. So I'll stick to making up future.
SFRSS: We admire historical fiction authors for that reason too. Not only do they have to know general history, they need to know accurate social customs and language use from the period. So much easier, in a way, to invent all that. And who are your authorial influences from romance?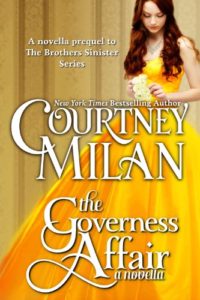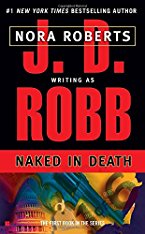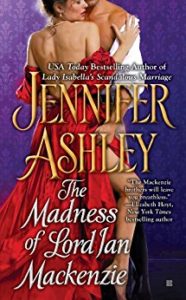 Cailin Briste: There are several authors that I read when I'm struggling to put words on the page, Nora Roberts when she's writing as J.D. Robb, Courtney Milan, and Jennifer Ashley. Reading their work is like slipping into a stream where the individual elements of good writing take concentrated effort to tease out because you'd much rather flow with the story. Sometimes I'll analyze what I'm reading, but often just getting in that smooth current of words will carry over into my own writing.
SFRSS: And where do you get your inspiration in SF? What's your favorite speculative book or series by another publishing author?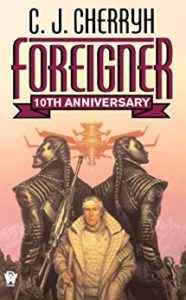 Cailin Briste: The Foreigner series by C.J. Cherryh is my all-time favorite speculative fiction series. The main character, Bren Cameron, is the only human allowed to interact with the Atevi. Humans landed on the Atevi planet after a disaster separated them from human space. He's supposed to be writing a dictionary that will allow the two species to talk effectively to one another. A difficult task because the Atevi are wired completely differently from humans. In the first book someone tries to kill him, and the entire series (20 books) is set in motion. I love his struggle to communicate, to find the words that have meaning to both humans and Atevi, to keep the delicately balanced peace between the two species.
SFRSS: What first work, either book, film, television series or comic, turned you onto speculative fiction*?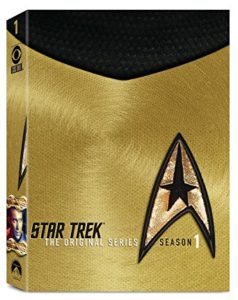 Cailin Briste: My adventure with speculative fiction began with the original Star Trek series which I watched in re-runs. In high school, my future husband introduced me to fantasy. By the time I went to college, I was devouring Anne McCaffrey, Katherine Kurtz, and Roger Zelazny.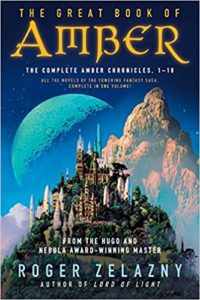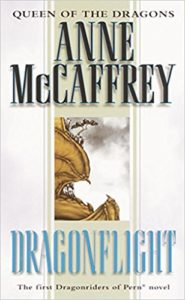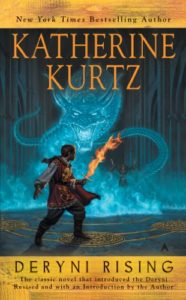 SFRSS: Most fiction has a moral underpinning. What does this story say about the nature of humanity and science? About the nature of society? About relationships?

In Educated by the Master, Master Trey faces the problem of teaching a novice to the world of kink the nuances of the BDSM lifestyle in a short period of time so that she can present that lifestyle accurately in a new BDSM cabaret. It's the problem of the other, the not us, that we often think of in negative terms because we lack an understanding of or knowledge about their behavior. That can be skin color, religion, or, as in this case, sexuality.
In science fiction, the other is often represented by aliens. Stereotypes often mislead, but as we get to know individuals and why they do what they do, it's easier to discern the underlying humanity with our common problems and desires. The other becomes ET who just wants to go home.
SFRSS: Why do you think speculative fiction is popular, especially now? What does it offer readers that other fiction genres do not?

Cailin Briste: It offers hope that there is a future awaiting mankind. Even post-apocalyptic stories have mankind struggling on. There may be terrible things happening in a story, but they're not real and most likely will never be real.
Speculative fiction also offers the good guy vs. bad guy scenario that is missing from most contemporary movies and literary fiction. There's an emotional release to watching the good guy win when real life seems precarious.
SFRSS: What's your favorite speculative fiction film or television series?

Cailin Briste: I'm a real fan of Stargate: SG-1, enough so that we bought the DVDs. I love the idea of walking through the stargate to another planet. I want to do that someday.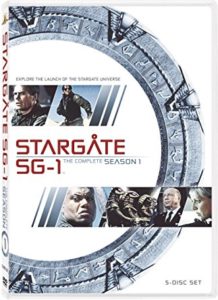 SFRSS: It is a cool concept. Plus, Richard Dean Anderson as Lieutenant General Jack O'Neill. Happy sigh. What's your favorite kind of hero, alpha or beta?

Cailin Briste: I love both alpha and beta heroes, but I write alpha or mostly alpha male characters. I do have one character, Maon, who is sexually submissive but alpha in every other way. Maon knows how to have fun, is a true sweetheart, and can save the day when under fire. I'd love to sit and chat with him. He is the character most like my own husband.
SFRSS: Oh–that's so sweet! And if Hollywood came calling to turn Educated by the Master into a film, which current actors would you like to see play which characters?
Cailin Briste: I had someone in mind while writing Educated by the Master. I'll describe him and see if you can guess who it is.
"Trey Johansson was every bit as good-looking and well-built as Patsy expected. But she hadn't been prepared for the sheer size of the man. He towered over her. And muscles! Her fingers wouldn't reach around his biceps."
He's bald with dark amber skin and piercing deep brown eyes. When he scowls, he ups his intimidation factor by ten, but he has a beautiful smile when he chooses to share it. The answer can be found on my Pinterest Educated by the Master board.
SFRSS: We peaked, and yeah, we'll definitely be picturing him as we read. So, what's on your speculative fiction TBR list in the coming months?

Cailin Briste: I've been buying and reading the sci-fi romance of authors I've met on Facebook. Recent purchases include a couple of Veronica Scott's books and Xavier: An Omnes Videntes Novel by Wendie Nordgren.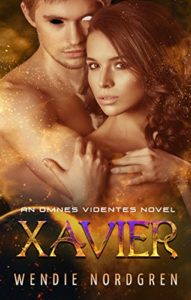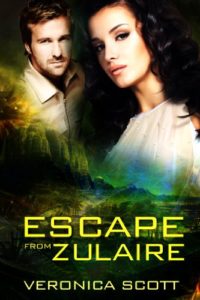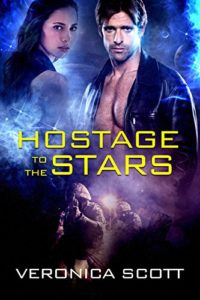 SFRSS: Both authors are listed on our SFR Series post, of course. What's next for your writing? Any other upcoming publications?

Cailin Briste: I'm writing Rand: Son of Tallav. His story has taken more time. I've had to figure out what makes him tick since he's the owner of a BDSM club and a well-known sadist. Fit that into Tallavan society. Lots of juicy stuff to play with, but it doesn't work if Randolph doesn't come off as a flesh and blood man. Which he is. Oh yes! Trey: Son of Tallav is next in the series.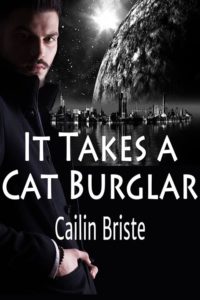 Ideas for the second book in the A Thief in Love suspense romance series are bubbling in the back of my mind as are possibilities for a contemporary romance that plays off a real-life love story.
SFRSS: Wonderful. We'd love to read a little excerpt, if you have it.
Cailin Briste: Hope you enjoy it.
---
Excerpt:
It hadn't occurred to Trey that L.S. Quantum and Beta Tau were two sides of the same coin. Sure, L.S. Quantum was a spaceship, and Beta Tau was a planet. But he'd read the L.S. Quantum's brochures, and in every other respect they were the same large, climate-controlled settings designed to provide trendsetting pleasure venues to paying customers and entertainment for all ages and palates, including his own kinky tastes.
The insight came when a middle-aged woman eased alongside him, brushing her shoulder against his and asking if he was headed to the L.S. Quantum and if so, where his cabin was located on the ship. Her skimpy halter, skintight slacks, and the bright pink hair she was sporting did nothing to enhance her appeal. This was Beta Tau all over. The glare he aimed at her didn't force her to step back. Good gods! I'd be at Quantum's shuttle service gate if Patsy O'Shaughnessy hadn't insisted on meeting me here. He scanned the customers of the bland space station lounge. No. Still on my own.
An expert at fending off tourists on Beta Tau, he'd offer to take them to the club, tie them up, and use a bullwhip on them. Most scurried away. He handed anyone who accepted his proposition over to staff at the club. Bondage was part of his personal kink, but he preferred to use a flogger. The whip was the specialty of the Whip Hand's owner, Randolph Meryon, Trey's boss.
The neon-haired tourist ran a finger down his upper arm. "Maybe we could get together on board? I've heard bald men are really good in bed."
When he dropped his gaze to where she'd touched him, the woman tittered. Eyes narrowed, he leveled his full focus on her. "Sure. If you're into knife play, I might be able accommodate you. I'd have to ask my girlfriend. She's the one who does the cutting." He followed his words with a feral grin.
The tourist turned pale. "No thanks." She scuttled back to her friends who'd been watching the exchange. Wide-eyed, they left the lounge, several looking back over their shoulders to get another glance at him.
---
ABOUT CAILIN BRISTE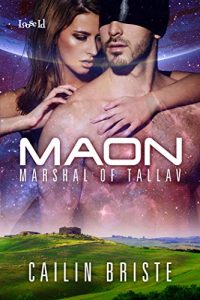 Cailin Briste is an emerging author of science fiction romances. She likes to flip convention on its head, creating a universe in which each planet is a study in different what ifs. What would happen to alpha men on a matriarchal planet where the women are not Dommes in the strictest sense but certainly have the attitude down pat? How would society handle it if girls born on their new planet developed empathic senses? Cailin throws her characters into these settings, heroes and heroines whose kink is a major defining attribute of their personality.