Following is the second part of Selene Grace Silver's completely unscientific and statistically dubious survey of her own thoughts about the top ten dominating SFR tropes and why they function like other romance tropes, only on steroids. Click the First Part if you missed it.
Reasons #6-10 SFR Kicks Trope Butt: Sensual Setups
So we've covered the popular variations on archetypal heroes, let's look at the more common variations on the archetypal romance arc.
Heroes' and heroines' meet-cutes tend towards the more extreme in SFR. Sure, the characters might meet in a bar and end up in a one-night stand like they do in Cara Bristol's Trapped with a Cyborg, but it's far more likely their meeting is more…unusual. The heroine isn't just trapped with the hero on a road trip or during a snow storm, she's likely been abducted in her nightie by evil aliens, who have crash-landed on an ice planet, leaving her to freeze to death until he finds her, or she's been sentenced to a prison planet where either the extreme weather or the other residents are trying to kill them both.
Mail order brides might be big in historical westerns, but those gals only traveled half way around the world to marry their men, in SFR, the travel is more likely a thousand plus light years away across the universe with no return ticket. Our heroines will not discover ruby slippers to click together to get back home. We're not on Earth anymore, Toto.
Whatever favorite situational tropes romance readers cherish in their contemporary, historical or paranormal books, SFR takes on the challenge of raising the stakes to their penultimate (ultimate resulting in death, as it sometimes does in hardcore SF, but never in the HEA-ending romance) potential, often serving up experiences that simply can't be done in any other genre.
6. Calgon, Take Me Away! Alien Abductions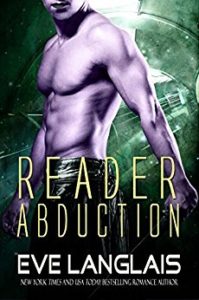 It might surprise those who don't read romance just how popular the alien abduction trope is in SFR. Normally, something titled Alien Abduction would be classified under horror, not romance. In horror, the abducted usually become the victims of nightmare-inducing medical probes, or slaves on mining planets, or medium-rare steaks on some behemoth spidery creature's dinner plate. In romance, though, alien probing and, ahem, eating ends in highly satisfying heroine orgasms. The only shock the heroine suffers from is just how quickly and powerfully her abductor brings her to climax.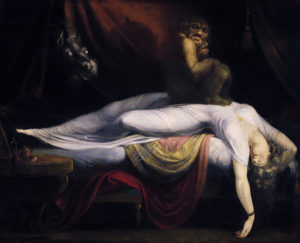 When we consider that the alien abduction fear is a modern update on the whole sexual Nightmare of the Medieval period in which succubi would seduce and sex us up during our sleep, it's not difficult to appreciate the power of this fantasy. It's deeply rooted in our western psyches. While, paranormal romance can give us the sensual demon; SFR delivers the evolved, hunky alien version of little green men.
Why does abduction top the list of situational archetypes? Consider the drudgery of modern life: long work hours, long commutes, long lines at the grocery store. Seriously, so much of modern life is tedious and boring. Everyone fantasizes about getting away from everyday reality, but trading lines during regular life for lines in a Vegas buffet or for the rides at a theme park isn't all that relaxing. For women, in particular, the exhaustion that results from a combination of trying to be everything to everyone, at work, at home, and even on vacation, is a condition not easily fixed with a twenty-minute bubble bath, (despite the soap advertiser's promises). The thought of being eaten and/or probed turns readers' minds to something other than cooking and gynecological appointments. It turns our minds to sex. (Please note, SFR readers are very sex positive.)
The idea of being taken and kept at the mercy of a large, competent and skilled lover far, far away across the galaxy where there are no reports to write nor emails to answer nor dishes to wash? The appeal is self-evident. Whether the hero ends up being the arrogant abductor, as in Eve Langlais' Alien Abduction series, or the eager rescuer after the fact, like in Ruby Dixon's Ice Planet Barbarian series, this trope always ends up in a happy-ever-after for the heroine.
7. Cue Mendelssohn's Wedding March: Alien Brides/Mates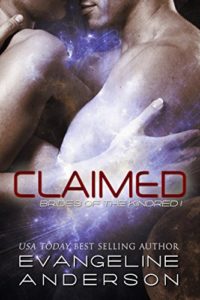 Just like the popular mail-order bride stories in the historical western romance genre, this scenario depends on the 'thrill' of every bride everywhere dreaming of the moment she partners with a soulmate for life. Women are raised to chart their personal lives forward to this special moment in time. But that's not what this SFR trope usually focuses its fantasy spinning efforts on.
The alien bride archetype is often less Cinderella and more Bluebeard. The SFR trope is more about the heroine surviving the honeymoon and building equality into the dynamic of the relationship. In real life, marriage can actually be scary for women. Not to get too dark here, but most women who get murdered are actually killed by their partners. And more men cheat on their wives than women cheat on their husbands. It's dangerous to become intimate with a man, after all. It's risky, both physically and emotionally. Alien bride stories raise the stakes of the archetypal marriage by increasing the danger of the spouse (see the First Part of this post) and further complicating the difficulty of marital communication between not only two genders, but also between two alien races.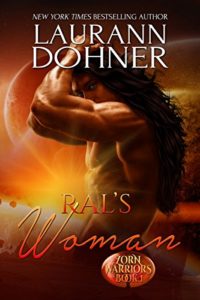 In Laurann Dohner's Zorn Warriors series (technically more alien abduction than mail-order bride), the heroines find themselves in sexual competition with other females for their partner's heart even after the mating.
The reason for this trope's popularity? If the heroine in an SFR alien bride story can form a happy marriage with a giant, furry blue male who speaks a different language, then surely human females on Earth can do the same with their similar-sized fellow human partners.
8. The More the Merrier: Alien Ménages, the Highly Logical Path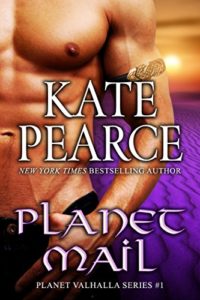 Polygamy exists on Earth, even in the modern era, but it's too often about the guys having multiple females at their disposal. In SFR, the females get their karmic justice. Sex stops being about making babies and starts being first and foremost about having great sex . Since women have the potential to orgasm more in a night than men, it makes complete sense to invite more males per female into the sexual equation so we reach our joined-gender-maximum-orgasm-potential. And we're not talking about equally splitting attention between everyone involved either, one of the downsides of ménages (or so I've heard), although that's okay too. This SFR trope is, primarily, a female fantasy-driven experience.
The alien guys understand (unlike their human counterparts so often misunderstand) that the woman deserves to be the "precious" center of the activity. Women need lots of sensual stimulation, so it's highly logical to increase the males-to-female ratio to even up the odds of achieving orgasm equality. It doesn't mean the heroine can't have the one true love experience, either. In Kate Pearce's Planet Mail, the extra guys are there to "help" the alpha hero keep his heroine prepped and aroused. Kind of the way romance novels keep women prepped for their real husbands, right? Unlike the actual world, unfortunately, where masculine jealousies might flare up–women being transferable property and all–these SFR stories create completely new cultures, ones that don't see women as mere property, or as disposable, so sharing one female among several hot alien guys becomes a practical and acceptable relationship structure. In SFR, it's all about practicality.
9. Set Phasers to Stun: Alien Invasions/Post-Apocalyptic Earth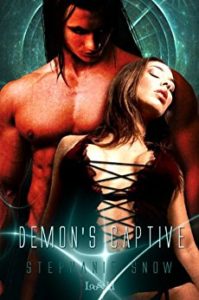 Not all SFRs happen out in the frontiers of space. They can just as easily take place here on Earth. In these post-apocalyptic stories, the heroes are generally human males, but not always. They can be violent invading aliens, like in Stephanie Snow's Demon's Captive, or they can be retro raiding and pillaging Vikings as in Megan Crane's Edge books, or they can be the surviving, honorable soldiers in Anna Hackett's Hell Squad series. The attraction of the trope is that civilized society as we know it has been stripped away and we therefore are also stripped down to our most primal selves.
Sex under life-threatening conditions boosts the battery's charge. Invasions by another country would be scary to consider, but being taken over by an off-planet alien race guarantees life-and-death conflicts on a daily basis. Only the strongest survive, so the options for mating with the manliest of the males becomes inevitable since those are the only males that survive to mate. And when it comes to interacting with invading aliens, it seems better to be desired sexually than gutted and run over like road kill.
10. Caught the Net of Love: Trapped Together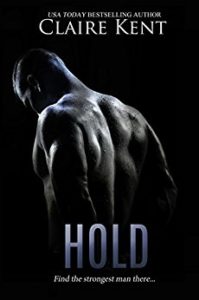 A quick survey of titles,  series titles and book blurbs in SFR will make obvious readers' love for this trope. Trapped. Escape from. Marooned. Imprisoned.  A favorite trope, no matter the romance sub-genre, trapped scenarios promise few pesky interruptions or distractions between the hero and his heroine, other than each other, that is, so the storytelling focus can be primarily on the developing relationship between our two lead characters. As with all these tropes, the SFR game requires the players to double down and go for broke. The hero and heroine are more likely trapped in a life-threatening situation than, say, "snowed in" at the millionaire hero's sprawling winter retreat for the weekend, cupboards full of food and the kindling and logs stacked neatly on the wrap-around porch, ready for cozy nights before the fire.
For example, in Claire Kent's novella Hold, the heroine, an academic, is unfairly dumped in an underground prison full of violent men. Mating isn't a choice for her–it's her sole survival strategy. She hooks up very willingly with the strongest contender in sight.  Fortunately, his incarceration was the results of an unfair sentence too, and he turns out to be a good guy (after lots of rough quid pro quo sex, of course). SFR effectively blends the bad boy and the good guy hero tropes under these extreme conditions, something it's nearly impossible to do without a lot of back-bending in contemporary romances.
Cara Bristol's Stranded with a Cyborg is another example of the harsh, deadly landscapes our characters often find themselves in–the water is deadly acid on the planet where the hero and heroine crash-land. And lots of SFRs depend on the trapped-for-long-days setting of the spaceship as well. It doesn't take long to figure out the consequences of attractive males and females living in close quarters in the middle of nowhere, a scenario perfectly exploited by Lopita Lopez in her Grabbed series.
As with the hero archetypes, the story arc patterns in SFR spin traditional tropes into something edgy and exciting. So, go get trapped with an SFR and leave everyday Earth behind. Need some suggestions? Check out our ever-expanding list of SFR series HERE.
What popular tropes did Selene leave out? Which are your favorites? Book recommendations? Let us know.
Missed the first part of the post? Click HERE.