SFRSS: Welcome to Signals from the Edge, Dena! We can't wait to learn about your contribution to the new SFRSS anthology, Cosmic Cabaret. Thanks for stopping by to chat. So what's the title of your story in the collection?
Dena Garson: Vordol's Vow
SFRSS: What was the inspiration for Vordal's Vow?
Dena Garson: Vordol's Vow is a follow up novella to my first sci-fi romance, Rege's Rescue. Vordol is one of Rege's "brothers." As soon as I saw the descriptions for Quantum and the burlesque show, I thought of my old writing mentor, Peggy Fielding. She was a spunky old broad who would have had a field day aboard Quantum. So, naturally, I put her in my story. She's the basis for Ruby – Vordol's client and family friend that he must guard. The rest of the story spun out from there.
SFRSS: A story inspired by a strong real world woman? We love strong women here at SFRSS, so we're immediately interested.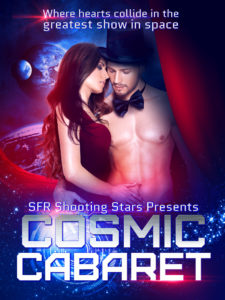 Here's the teaser blurb for Vordal's Vow:
---
A long time ago Vordol Silveira learned that if he wanted to become the best bodyguard in the galaxy he needed to keep everyone except his brothers at arm's length. That vow serves him well until he runs into the now grown-up daughter of his former mentor while working a security job aboard the LS Quantum.
Pitannah Lorento is a Quantum waitress who dreams of winning this year's intergalactic burlesque competition in order to pay for her mother's expensive medical treatment. Seeing Vordol again brings back years of unfulfilled desires – a distraction she doesn't need. Yet, she's no longer an awkward teenager and he is sexier than ever.
Vordol's client's safety has always come first but when Pitannah is threatened, his heart demands he make her his priority. If he somehow manages to keep them both safe through the competition, his vow may become obsolete.
---
SFRSS: You mention that this story comes from a world you built for Rege's Rescue. Can you tell us a bit more about that world?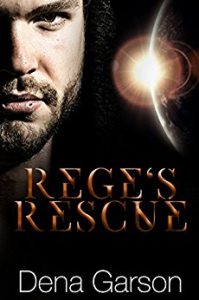 Dena Garson: Rege, from my first sci-fi, and Vordol, from this book, are brothers by choice not blood. They grew up together with six other boys in the roughest star port in four galaxies. Rege's mother fostered them all. Each of them has become successful in various capacities and are active in the ongoing freedom fight but they always watch each other's backs. Now they have reached an age and a place where they are finding special women to complete their lives.
SFRSS: It's nice to see the concept of brotherhood and alpha security figures exist in futuristic settings too! Speculative fiction has grown in popularity. What do you think makes it so appealing.
Dena Garson: I think it's that degree of possibility. People might not believe in vampires or mythical creatures but it's easy to believe that one day we'll have advanced technology and explore the outer reaches of space. More than once we've seen inventions and tools in speculative fiction that have made it to our real lives (wireless communication devices).
SFRSS: Is that why you are attracted to writing SFR?
Dena Garson: Yes. For me it's the wide open possibilities. We don't KNOW what the future holds and we don't KNOW what's out there beyond the borders of space. As authors, we can just about make it whatever we want. As a reader, I love to see what others have come up with too.
SFRSS: What's your favorite speculative* book or series by another publishing author? Why?
Dena Garson: OMG – narrowing down a favorite is impossible. I read multiple genres because my mood varies greatly. If I recall correctly, Angela Knight's Warlord/Warfem Series was my first dip into sci-fi romance. Sherrilyn Kenyon's Dark Hunter series is an auto-buy for me. It's the romance – the emotion – between the hero and heroine that draws me, but secondly I love the extraordinary within the settings that both authors bring to their books.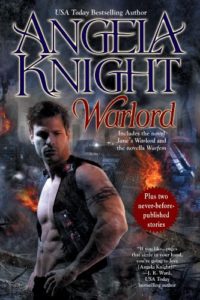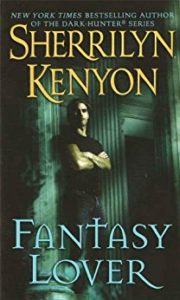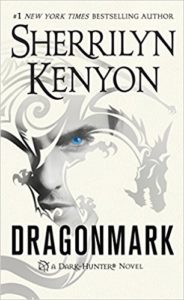 SFRSS: Wow. Angela Knight's Jane's Warlord was a gateway SFR book for another author in the anthology too, Selene. Must be a classic. Since you read across several genres, who are your authorial influences?
Dena Garson: I read a lot of Julia Quinn, Stephanie Laurens, and Sherrilyn Kenyon.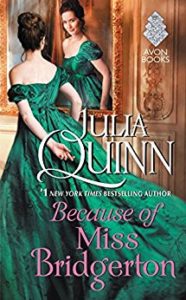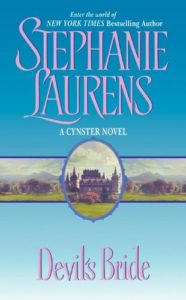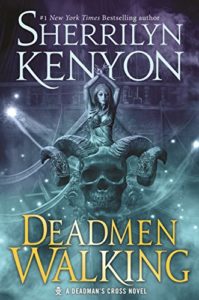 SFRSS: It looks like you're a fan of historical romance too. What do you think the two sub-categories share in their appeal? Just thinking about how one is set in the past, and the other far in the future.
Dena Garson: I love reading historical. I love reading SFR. I think it's the idea of being in a different time period, of escaping the present.
SFRSS: I'm thinking a lot of people, especially women, share in your urge to escape these days too. Do you remember what first work of science fiction turned you onto speculative fiction?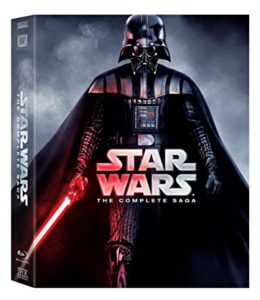 Dena Garson: I grew up on Star Wars, Star Trek, and Doctor Who. My father watched them, so we did too. Hard to say which of the shows contributed the most.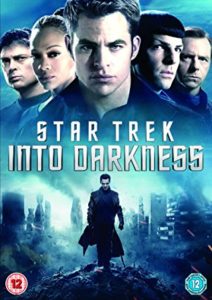 SFRSS: Those stories have a lot of memorable male characters, both physical alphas and more cerebral betas. What's your favorite kind of hero, alpha or beta, and why?
Dena Garson: Mostly Alpha. I respect a great deal of the alpha personality (perhaps because I'm a Libra and go back/forth before I make up my mind) but there are a few things about alphas that drive me nuts too.
SFRSS: Which literary hero (your own or another author's) would you love to meet and why?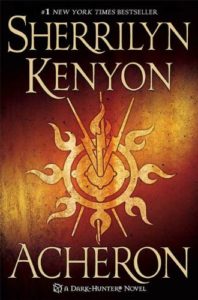 Dena Garson: Oooo – one literary hero I'd love to meet is Sherrilyn Kenyon's Acheron. You know, if someone could convenience him to do it.
SFRSS: Most fiction has a moral underpinning. What do your stories say about the nature of humanity and science? About the nature of society? About relationships?
Dena Garson: Everyone wants and needs love. It's universal. Even the most hardened warriors need connections – that may be through family (blood or otherwise) or romantic partners or both.
SFRSS: What's your favorite SF/speculative fiction film or television series?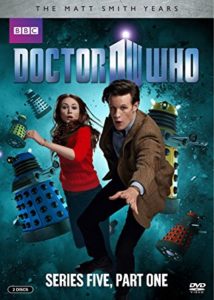 Dena Garson: Hands down, Doctor Who.
SFRSS: It sounds like you read a lot as a writer. What's on your speculative fiction TBR list in the coming months?
Dena Garson: My TBR list is out of control and it is full of paranormal, fantasy, and sci-fi romance. I have a couple of Cynthia Sax's books queued up as well as Laurann Dohner's VLG series. But a little birdie told me Lauren Smith and Rhenna Morgan will have new paranormal romances coming before long and *hopefully* I'll be able to beta read for them.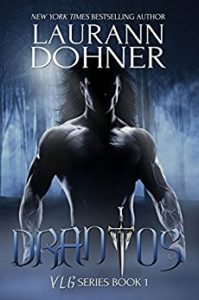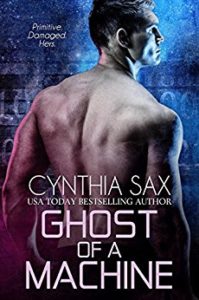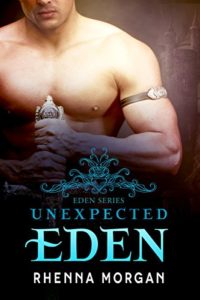 SFRSS: We have some of those authors on our lists too! So what's next for your writing? Other upcoming publications?
Dena Garson: I'm working on a steampunk romance novella that I hope will come out as part of an anthology early next year.
SFRSS: Crossing back into multimedia, what's the last show or movie you watched on TV and why did you choose to watch it?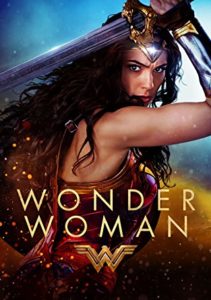 Dena Garson: The last movie I watched was Wonder Woman. I wanted to watch it because 1) the trailer looked awesome, 2) I grew up watching the original TV show with Lynda Carter, 3) I love action/adventure movies, especially with strong female characters, and 4) I'd heard it was really good. Just so you know, it was beyond AWESOME.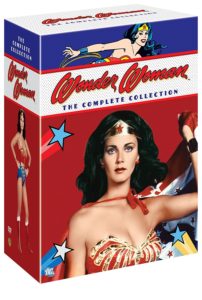 That was probably the best movie I have seen in years. I am a loyal Marvel Universe fan, but I admit that WW beat all of them.
SFRSS: Writers tend to love music too. Who are your favorite musicians? Do you have a play list that you listen to when you write?
Dena Garson: I am a rocker chick all the way. I still love my hair bands and classical rock but have moved on to heavier rock now. The most listed to bands on my mp3 are Five Finger Death Punch and Halestrom.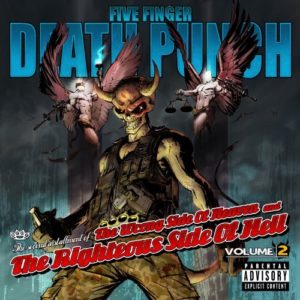 I don't have a playlist for writing but music does inspire my writing. It tends to be more of a mood-setting reaction to music though. Although – if you read the acknowledgement in Rege's Rescue, you'll see that FFDP's remake of House of the Rising Sun was the inspiration for that book.
SFRSS: What's your writing process like? 
Dena Garson: I'm mostly a plotter. But I don't plot until after I've started writing. Usually get a chapter or two down then outline most or all of the book. It's kind of like I need to get to know my characters first. I also tend to hop around when I'm writing too. May write the ending then have to fill in the middle.
SFRSS: Thanks for stopping in to talk about SFR and your new story. We'll let you get back to writing your new speculative steam punk story. One last question. If we came to your house for dinner, what would you prepare for us to eat, if anything?
Dena Garson: LOL – Take out. I do not cook well. Just ask my kids. My 13-year-old will make me leave the kitchen and he just takes over whenever I do try. He's a bit of a connoisseur.
SFRSS: So, I guess we're not coming over for dinner, then, lol. At least leave us with a tantalizing taste of Vordal's Vow!
Dena Garson: That, I can do.
---
Excerpt:
"Vordol! H-How are you?" Pitannah pushed a tuft of hair behind her ear. Her heart hammered against her chest so hard she thought it would burst out at any second. Seeing the object of your fantasies come to life after almost six years tended to do that to a girl. Especially when that fantasy had grown bigger, darker, and if possible, sexier.
"Well. You look good. A lot more grown up than the last time I saw you." He glanced at her name tag. "You work for Quantam now?"
"Yes." She clung to her serving tray like a lifeline. "I've been with them for almost a year. What brings you aboard?" she asked in a rush.
"Work." He glanced at Ms. Ruby who was watching their exchange with interest now that the Maître de had seated her.
"You're here for the talent search then?" Pitannah guessed.
"She is, so I am too." He gestured to the table. "Are you assigned to Ruby's table?"
"Oh, no. I was just helping one of the other girls finish setting up for lunch. I usually rotate through a couple of the other sections."
"That's too bad."
"Vordol, bring your little friend over and introduce her," Ms. Ruby suggested.
Vordol's lips twitched even as he waved her ahead of him. "Ruby, this is Pitannah Lorento. She's Harec's oldest daughter." To Pitannah he added, "Pitannah, this is the incomparable, Ms. Ruby Rose."
Ruby extended her hand to Pitannah. "It's lovely to meet you my dear."
Pitannah shook Ruby's hand and tried to not gawk. "It's wonderful to meet you too."
Ruby shot a questioning look at Vordol. "Harec is the Security Engineer who trained you, isn't he?"
Vordol nodded then faced Pitannah. "How is Harec? I haven't heard from him in quite a while."
She grimaced. "Papa died about six months ago."
Vordol's expression fell. "Damn. I'm sorry. I didn't know."
"Oh, my dear. I'm so sorry we brought up a sad topic for you." Ms. Ruby patted Pitannah's hand. "Your father was a huge influence on Vordol and I for one am very grateful for it."
"Thank you." Pitannah bit her lip. "I don't mean to be forward, but are you two related somehow? You seem quite close."
Ms. Ruby smiled. "I like to think so. I've know this handsome young man since he and those other hoodlums he calls brothers were chasing each other with sticks and mud."
Vordol crossed his arms over his chest. "Who are you kidding? We still chase each other with sticks and mud."
"Yes, dear, but now you call it training," Ruby teased.
---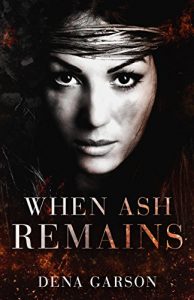 If you're interested in reading more of Dena's work, click on the links below:
Amazon          Barnes & Noble          iBooks                                     Kobo                   GooglePlay
---
ABOUT DENA GARSON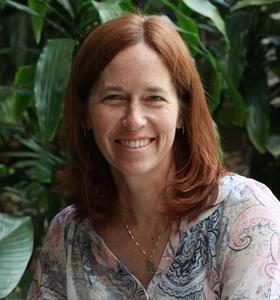 Dena Garson is an award winning author of contemporary, paranormal, fantasy, and sci-fi romance. She holds a BBA and a MBA in Business and works in the wacky world of quality and process improvement. Making up her own reality on paper is what keeps her sane.
She is the mother of two rowdy boys, two rambunctious cats (AKA the fuzzy jerks), and a loving Labrador. When she isn't writing you can find her at her at the sewing machine or stringing beads. She is also a devoted Whovian and Dallas Cowboys fan.
Her books have won or finaled in the Passionate Plume, Reader's Choice Award, and International Digital Award
---
Follow Dena Garson on Social Media:
Author Website
Dena's Facebook
Dena' FB Author page
Twitter @DenaGarson –
Goodreads
Bookbub Author Page
Newsletter signup