Welcome to Signals from the Edge. We're honored to chat with the authors of Embrace the Romance: Pets in Space 2. Embrace the Romance releases Tuesday, October 10th and is the follow-up collection of stories to last year's anthology Pets in Space.
Visiting with us are co-organizers and contributors Veronica Scott and Pauline Baird Jones. They're joined by fellow contributors S.E. Smith, M.K. Eidem, Susan Grant, Cara Bristol, Laurie A. Green, Sabine Priestley, Jessica E. Subject, Carol Van Natta, and Alexis Glynn Latner.
---
SFRSS: Hello! We're excited to hear about your new anthology, Embrace the Romance: Pets in Space 2! Let's have look at the cover and blurb.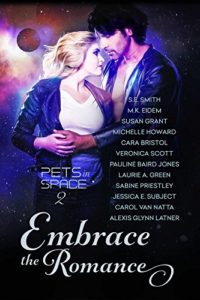 The pets are back! Embrace the Romance: Pets in Space 2, featuring twelve of today's leading Science Fiction Romance authors brings you a dozen original stories written just for you! Join in the fun, from the Dragon Lords of Valdier to a trip aboard award-winning author, Veronica Scott's Nebula Zephyr to journeying back to Luda where Grim is King, for stories that will take you out of this world!
Join New York Times, USA TODAY, and Award-winning authors S.E. Smith, M.K. Eidem, Susan Grant, Michelle Howard, Cara Bristol, Veronica Scott, Pauline Baird Jones, Laurie A. Green, Sabine Priestley, Jessica E. Subject, Carol Van Natta, and Alexis Glynn Latner as they share stories and help out Hero-Dogs.org, a charity that supports our veterans!
10% of the first month's profits go to Hero-Dogs.org. Hero Dogs raises and trains service dogs and places them free of charge with US Veterans to improve quality of life and restore independence.
---
SFRSS: What a fun concept anthology and a great charity organization. How'd you come up with the idea of combining cute, cuddly pets with aliens in space? 
Pauline Baird Jones: When we released the first Pets in Space last year, we had no intention of doing another one. We thought we had a fun idea that would resonate with readers and allow all of us to have a chance to reach new readers. When it did so well—two high moments were writing that check to Hero Dogs and being chosen as Best eOriginal for 2016 by Library Journal—we decided a sequel had to happen. We mixed it up with some new authors, but we are keeping very much to our core concept of benefiting Hero Dogs and readers with well-written stories of action, adventure, romance and pets in space. The late Carrie Fisher said it last year. "We need more pets in space." Who are we to argue with her?
SFRSS: Who indeed?! How'd you get everyone together?
Veronica Scott: For this anthology, Pauline and I came up with a list of people we'd love to work with and who we felt Sci-Fi romance readers would enjoy reading. Of course we hoped including the element of pets might invite other readers to give our genre a look!
SFRSS: Thank you, everyone for taking the time to answer a few questions and share a little about your love for SFR. So, obviously, SFRSS has  a passion for SFR, but we want to know, beyond the pets in space concept for this anthology, what attracts each of you individually to read and write in the speculative genres?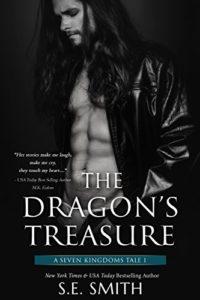 S.E. Smith: What attracts me to the different genres is the possibilities! I live for the action, adventure, suspense, and romance. Each new world opens up another and the possibilities are limited only by my imagination. Science fiction romance takes this to a new level and opens the door to countless worlds, species, and situations.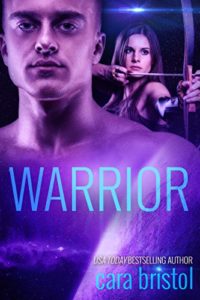 Cara Bristol: I also love the creative possibilities that science fiction romance offers. It's a liberating experience to write "outside the box," and to explore new ideas and concepts. People who say they don't read science fiction just haven't found the right subgenre because the genre is incredibly broad and diverse.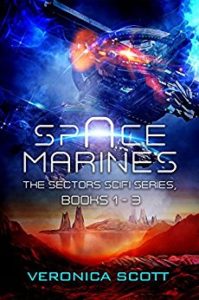 Veronica Scott: I love the endless possibilities for adventure inherent in science fiction romance too. I'm not constrained by current science or technology, and I can mix in a bit of mysticism and fantasy if the plot calls for it. I also write a paranormal series set in ancient Egypt, which has always been a fascination of mine and I've also begun a fantasy series.
SFRSS: What kinds of possibilities resonate specifically for some of the rest of you?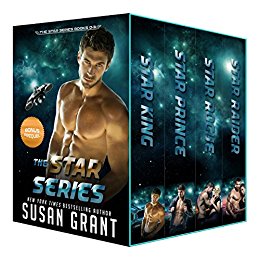 Susan Grant: I love writing speculative fiction, especially science fiction romance, because of the almost total lack of boundaries. Anything goes. I love the adventure, the "Wild West" type of frontier feel, the fantasy aspect, the strong, independent characters, even quirky characters—again, reminiscent of the frontier days of 19th century America. I travel the world in my other career as an airline pilot and am fortunate to visit "new worlds" and experience exotic and different foods and peoples. I love to bring my feelings of wonder and excitement and curiosity to the science fiction worlds I write.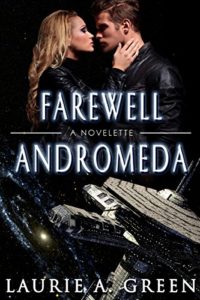 Laurie A. Green: From the time I was very small, I've always been fascinated with space and the stars, so it's probably no great surprise that Science Fiction Romance became my genre of choice. I love having the freedom to write stories set in the distant cosmos, on alien worlds or in other times or dimensions. Even the few Paranormal Romance stories I've penned have a definite slant toward science fiction.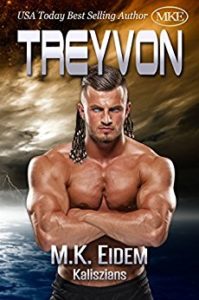 M.K. Eidem: I like to write Sci-Fi because I get to create my own world and decide what can and can't happen there.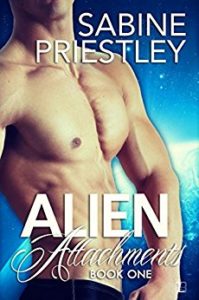 Sabine Priestley: SFR is my first true love. The engineer in me gets off on all the tech elements, throw in space and I'm a goner. Now is an amazing time to be alive and an even more brilliant one for writers of any kind of Science Fiction. We are standing on a precipice of explosive growth and technology is what is taking us there. What could be more fun than building on a framework that exists here and now?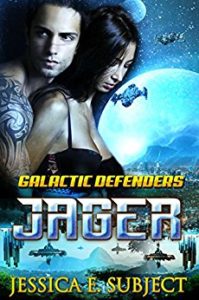 Jessica L. Subject: I love the idea of learning about new cultures, not only on our own planet, but also on distant planets. That is common in most speculative fiction. When it comes to the romance aspect, I enjoy the idea that love transcends all boundaries.
SFRSS: There is definitely the thrill of crossing boundaries in SFR—crossing space, crossing dimensions, crossing cultures and crossing species.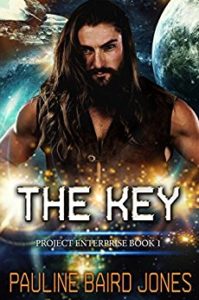 Pauline Baird Jones: I stumbled into writing speculative romantic fiction. No really. I thought I was writing an action adventure romance that just happened to take place in space. When readers started calling it "science fiction romance" and "space opera romance," I was kind of freaked out. Then I realized that I'd been "writing" science fiction since high school—something my high school science teacher would heartily agree with! I don't even pretend my science is "real." It's way too fun to make things up. I mean, I am a fiction author, after all.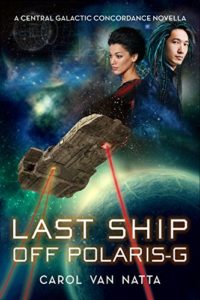 Carol Van Natta: I was warp…er, influenced very early on by my parents, who gave me science fiction to read one summer to keep me busy. The joke was on them, because from then on, I kept begging for more science fiction and fantasy books to read. I came to romance a little later, but it's an important part of my space opera, adventure, and romance series. Science fiction is inherently hopeful — it assumes we've overcome any problems we have now and are out in the galaxy — and gives me the chance to explore huge "what ifs" in storytelling. Romance is equally hopeful, on a more personal level, and affirms that love is as constant as the stars.
Alexis Glynn Latner: What I most love to read and write is speculative fiction. That term covers both science fiction and fantasy. Science fiction is actually a subset of fantasy, if you define fantasy as the whole vast body of literature not about the real world of the here and now – myths and folklore, ancient epics and modern trilogies set in invented places where magic is real, imaginary beings like elves and vampires and little green men, and all such wonderful stuff. Science fiction just has structural elements of science and technology in the makeup of the fantasy.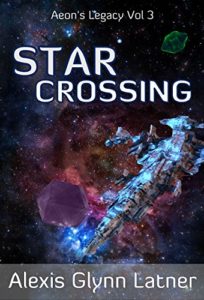 The speculation comes in looking at a world or place or technology or creature that exists only in the imagination, being fascinated by it, and then asking some kind of "What if?" question, or maybe a "How could it be?" or "What would happen if?" If the answer is neat little surprise or a short sharp shock, there's probably a short story there. But sometimes the answer leads to making a whole new world. In that case it's probably going to be a novel or even a series. Depending on what kind of world it is, whether there are likeable characters, and what the characters do besides explore their world (falling in love or lust with each other is always an interesting development), reading a story set in an invented world is one of the most enjoyable activities there is!
---
SFRSS: Speaking of invented worlds.  We love to share our favorite authors and series with each other. What's your favorite speculative series by another publishing author?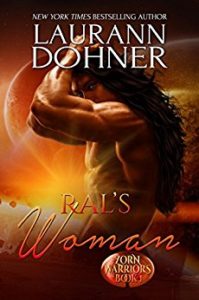 M. K. Eidem: I love Laurann Dohner's Zorn Warriors Series and Kelly Lucille's Dragon Mage Series.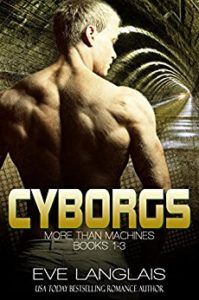 Cara Bristol: Eve Langlais' More Than Machines cyborg series definitely inspired me. Cyborgs represent the perfect alpha hero: strong, smart, tough, but with a secret vulnerability. The sexual tension between her hero and heroine hooked me right at the start. After reading Eve's series, I was inspired to create my own cyborg series: the Cy-Ops Sci-fi Romance series.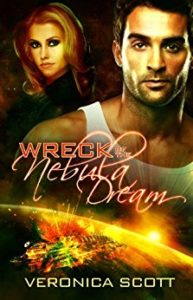 Pauline Baird Jones: I have been in love with Veronica Scott's Sectors series since she released the first book, The Wreck of the Nebula Dream. It has everything I love in a series. More books. Action. Adventure. Romance. And engaging characters.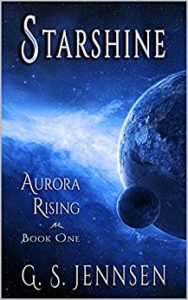 Sabine Priestley: So many wonderful authors out there, but as with a number of my peers, I have a limited amount of time to read. I can give a shout out to G.S. Jennsen's Aurora Rhapsody series. She's brilliant in world building and I love her politics and science. In full disclosure, I've only read the 1st 2 books but can whole heartedly recommend them.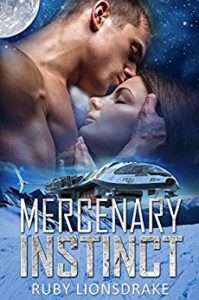 Carol Van Natta: What week is it? My answer tends to change based on my mood and what criteria I'm using. Any of Ruby Lionsdrake's series—Mandrake, Star Guardians—are good for thrilling adventure and snarky humor, which is also what appeals to me about Eve Langlais' Cyborgs More Than Machines series. Eve Silver's Northern Wastes series offers strong characters and hope in a post-apocalyptic, dystopian world. And if I'm feeling nostalgic, I re-read the Andre Norton classics, which are slowly being reissued in ebooks. Not all have romance, but enough do to keep me reading.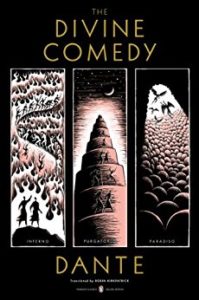 Alexis Glynn Latner: My favorite works of world-making speculative fiction include Dante's Divine Comedy because the Italian Renaissance poet built a whole cosmos based on Aristotelian science, and populated it with all kinds of interesting people, many of them recognizable as famous or infamous contemporaries of Dante. I've loved Tolkien's Lord of the Rings ever since I read it as a teenager – and promptly re-read the whole thing. Tolkien's world isn't just the trilogy and The Hobbit: he revealed a lot more world in The Silmarillion. And I really like Lois McMaster Bujold's Miles Vorkosigan series. This is science fiction with really strong elements of fantasy, populated by vivid and intriguing characters, quite a few of whom have colorful and endearing romances. Bujold is a terrific story-teller.
SFRSS: All beloved series and books. What about the rest of you?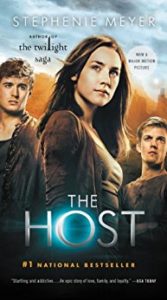 Jessica L. Subject: The Host by Stephanie Meyer remains one of my favorites. In this book, the aliens thought they were doing right by the planet, while the humans weren't ready to give up Earth to the foreign invaders. By the end, they realized they could work together to save the planet, and that love went beyond a physical attraction.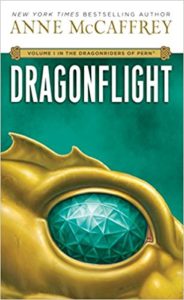 Laurie A. Green: It's a long-standing favorite for many, but Anne McCaffrey's Dragonriders series–and Dragonflight in particular–was my biggest inspiration. It first opened me up to the possibilities of science fiction romance set against the sweeping backdrop of an alien culture with a forgotten history. That's the backbone of my fictional universe too, though my stories tend to run more in the space opera vein.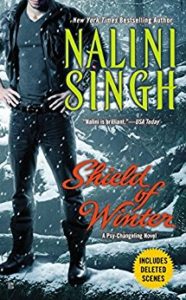 Veronica Scott: Pick pretty much any series by Nalini Singh and I'm right there with my one-click. My favorite from her is the Psy Changeling series – I especially love the Arrows, who are super capable psychic soldiers. They believe they've eradicated their emotions but of course let them meet the right heroine and those emotions bubble right up. Shield of Winter is my absolute favorite. Nalini has done amazing world building and her characters feel 'real' to me, so I can lost myself in the stories and resurface hours later.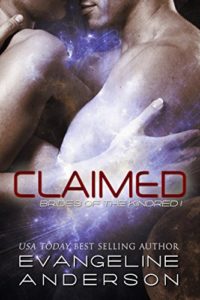 Susan Grant: I have so little time to read these days. I read only a few books last year. So sad! Because I love reading. I have lots of favorites. A new discovery is the Brides of the Kindred books because I admire craft as well as story and Evangeline Anderson is such a good writer. I love her prose. Another favorite is Hugh Howey's Silo Series. Such a cool concept! If it becomes a movie I hope they don't ruin it.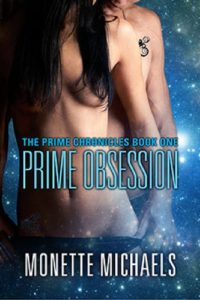 S.E. Smith: I fell in love with Escape to Witch Mountain as a kid and it grew with Dune along with a little known series called America 2040. For romance, I love many of Linnea Sinclair's stories and Monette Michaels' Prime Obsession.
---
SFRSS: (Multi-tasking a little online book shopping as we speak.) What's the title of your story in Embrace the Romance and what inspired you to write it?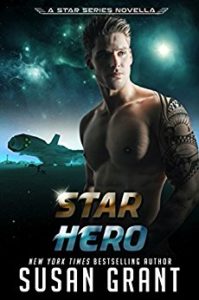 Susan Grant: Mine is titled The Prince, the Pilot, and the Puppy. In last year's Pets in Space 1 Anthology, my story Stray (now titled Star Hero) featured a frightened, starving yipwag—an alien street dog named Bang-Bang that took shelter under a wreck of a car where he met another puppy. Even though Bang-Bang was ravenous, he shared a piece of meat with the other weak and starving pup. Readers always wanted to know what happened to that puppy. Me too! And so I wrote her story—The Prince, the Pilot, and the Puppy. (Star Puppy).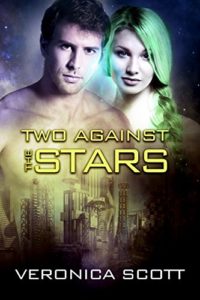 Veronica Scott: My story comes from my Sectors series and is titled Star Cruise: Songbird. I always wanted to write a rock star romance because I love the genre, but anything I write skews Sci-Fi. Then I read an article about bands and singers here on Earth booking special cruises for their fans and doing performances aboard the ship. It was easy to translate the idea to my interstellar spaceliner the Nebula Zephyr. Once I knew my heroine was a rock star, the hero stepped up – ex-military, ship's security officer, assigned as her temporary bodyguard. And he had been serving in a special military unit where they used super intelligent animals to assist in the fighting, so his telepathic eagle Valkyr became my pet for the story. And there is a songbird…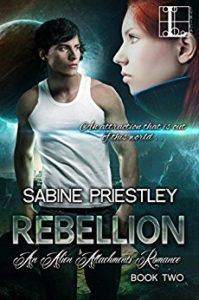 Sabine Priestley: Sensate, came from a desire to delve further into a phenomenon that occurred in one of my books, Rebellion. I don't want to give it away, but it was a place I had to go, and one I'll be delving into deeper in future. In short, what does it mean to be sentient?
Alexis Glynn Latner: As far as I'm concerned, though, writing world-building speculative fiction is one of the only activities more fun than reading it. My Pets in Space stories – both in last year's anthology and this year's – are set in my SF series, Aeon's Legacy, which takes place in a future history that extends across five thousand years and two thousand light-years. So Mascot, my story in Embrace the Romance: Pets in Space 2 unfolded in an already invented universe, with a colorful heroine who has existed in my imagination and notes for a long time. She is based on someone I knew once – but that's another story. I've known for years that Daya had a pet hugwort too. But for PISA2, I asked questions. "What would a romance look like if an attractive but possibly inimical auditor came calling?" and "Just what is the layout of Star Corner Station?" and "If enemies attack and everything gets scary and dangerous, what could the hugwort really do?" I hope readers enjoy my answers!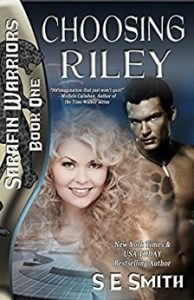 S.E. Smith: In a series of events that came together, I had the beginning of Pearl's Dragon. It started with Grandma Pearl being introduced in Choosing Riley. Readers got to know her better in Viper's Mate, which lead to the Dragonlings' Easter where Pearl was kidnapped by a sexy, older dragon warrior. I knew Pearl had to have her story and with the mysterious giant green eggs that were brought back in The Dragonlings' Very Special Valentine, I knew I had her and Asim's story – and an amazing new feathered army from Earth.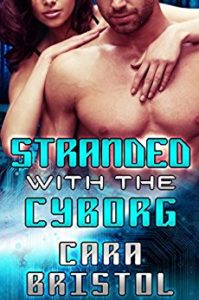 Cara Bristol: My novella is titled Rescued by the Cyborg and it's set in my Cy-Ops Sci-fi Romance Series. Cats are my go-to pet, and I like the idea of pairing opposites, so I created a big, tough secret agent cyborg who gets a little kitten as a pet.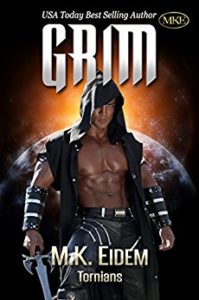 M.K. Eidem: I always knew I was going to be a story about the Great Raptor, so this was the perfect opportunity to write A Grim Pet especially when it is for such a great cause.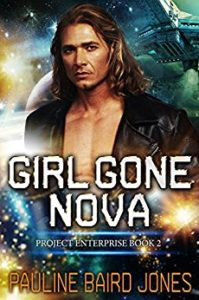 Pauline Baird Jones: Time Trap is a novella set in my Project Enterprise Series. I always kind of smile when I'm asked what "inspired" me to write something. I basically commit random acts of writing that eventually turn into stories. The only thing I knew for sure was that I wanted the hero to be Briggs, who was a minor, but an important character, in The Key and Girl Gone Nova.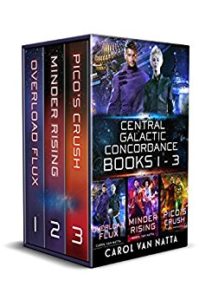 Carol Van Natta: Pet Trade comes out of my Central Galactic Concordance Series. I begged shamelessly to join the Pets in Space crew, in part because they support the Hero-Dogs.org charity. The charity raises, trains, and places service dogs with disabled veterans, free of charge, to improve their quality of life and help them regain independence. I guarantee you that when humans explore the galaxy, we'll take our pets. They entertain us, love us, and sometimes, they save us. Both the main characters in my story end up rescuing pets, but they need the pets as much as the pets need them. I got carried away with the number of pets—17, and that doesn't count the talking yaks and the guard geese—but I couldn't pick just one.
Jessica L. Subject: My contribution, Gib and the Tibbar, is set in my Galactic Defenders Series I wrote about the tibbar in a previous Galactic Defenders story, and I wanted to bring the pet back again. I also wanted to tell the story of how one of the minor character's parents met. Gib and the Tibbar is their story.
Laurie A. Green: I'd honestly have to say what inspired Courting Disaster: StarDog 2 was my story in the original Pets in Space collection, StarDog. When I was asked back to write for the second anthology, I admit to being totally stumped at first. Did I have another pet-inspired story in me? Then I realized the little surprise at the end of the original story would work perfectly paired with an idea that had been brewing in my head for quite some time–and a premise was born! I'm really happy with how the StarDog tales have added new dimensions and new characters to my Inherited Stars Series.
SFRSS: All of the stories sound intriguing and we look forward to reading them. I'm sorry we missed out on hearing from Michelle Howard. What's her story titled and about?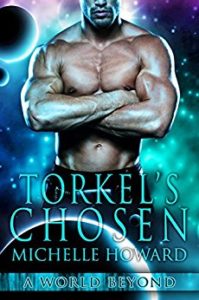 Veronica Scott: Howard's novella, Wired for Love, concerns a warrior, a heroine and a pet trying to survive an enemy.
---
SFRSS: SFRSS really appreciates you all taking the time to stop by to share a little about your love for SFR and speculative fiction. We have a feeling we're going to all blow our monthly book budget now on new authors and series, including picking up a copy of Embrace the Romance, of course. Before you go, can you share teasers of the individual stories?
Veronica Scott: Of course.
---
Pearl's Dragon: A Novella in the Dragon Lords of Valdier Series by S.E. Smith
Asim Kemark has lived a long, lonely life. It is only his pledge to his former king and to Mandra Reykill that keeps him, his dragon, and his symbiot from going crazy. He has given up on ever finding his true mate and devotes himself to caring for the wide assortment of creatures on Mandra and Ariel's mountain retreat. The last thing he expects when he visits the palace is to lose control of his dragon and his symbiot when they sense their true mate. Before he knows it, he has kidnapped her!
Pearl St. Claire is enjoying a new adventure – learning to live on an alien planet. As a mature woman in her sixties, she thought she had experienced just about everything life could throw at her – only to discover she really hasn't experienced anything yet! She is both amused and exasperated when one of the dragon-shifting aliens kidnaps her, believing she is his true mate.
Life is no longer boring or lonely as Asim courts the spirited human woman who has enchanted him, but he isn't the only one who has noticed Pearl or the unusual animals under his care. When poachers attack, determined to steal the exotic creatures under his protection – including Pearl and a new clutch of alien eggs from Earth – he will do everything he can to protect them. Can one dragon keep the most precious creatures under his care safe, or will he lose the biggest battle of his life?
---
A Grim Pet: A Novella in the Tornian Series by M.K. Eidem
The Great Raptor is a fearsome and deadly creature; and while the raptor is no one's pet, he is fiercely protective and loving of his family…
Carly and Miki have never forgotten the story that Grim told them of the Great Raptor, the symbol of their new home world Luda. Yet, it is the comparison their mother once told them of the Great Raptor to Grim that gives them the courage to help the injured bird they find in the garden.
Find out what happens when their single act of love, faith, and kindness creates far-reaching consequences that no one, including their mother and Grim, could ever have predicted.
---
The Prince, the Pilot, and the Puppy ("Star Puppy") A Novella in The Star Series by Susan Grant
Trysh joined the Space Forces with the secret hope that her absentee father might notice her accomplishments and acknowledge her. At the top of her game as a starfighter pilot, the last thing she needs is a way too charming prince to get in her way. Trysh had learned at a young age what happened when a person lost their heart to someone above their social class – it led to heartache.
Prince Rornn feels fortunate he can pursue his passion both in the air and on the ground. He decides being third in line for the throne definitely has its advantages – it allowed him to join the Space Forces as a top-gun starfighter pilot. What he doesn't expect is to find a woman there who not only competes with him – she completes him!
Everything Rornn tries appears to push Trysh further away – that is until they rescue a tiny, starving yipwag pup on the surface of an alien world. It turns out that "Puppy" is as good at sniffing out terrorists as she is at helping her two clueless humans figure out that they need each other as much as they do her.
Can Rornn convince Trysh that he is nothing like her father and that she is just the right woman for him before the terrorists discover their furry little companion?
---
Rescued by the Cyborg: A Novella in the Cy-Ops Sci-fi Romance Series by Cara Bristol
A cyborg's haunted past and a Faria's clouded future entwine…
Hostage and sole survivor Solia waits for death at the hands of vicious predatory aliens when Cy-Ops agent Guy Roarke disobeys orders and charges in. A former medic, he initiates emergency medical procedures before rushing her to Cybermed.
Guy is taken with Solia, but the guilt of a past mistake won't allow him to plan for a future with the delicate, brave beauty. Life is so uncertain, he can't even keep Mittzi, the kitten his niece gave him. What he can do is see to it Solia gets the help she needs for a full recovery. But when best intentions place her in greater danger, it's up to a little kitten to make everything all right again.
---
Star Cruise: Songbird: A Novella in The Sectors SF Romance Series by Veronica Scott
Grant Barton, a Security Officer on the Nebula Zephyr, is less than thrilled with his current assignment to guard an Interstellar singing sensation while she's on board the ship. It doesn't help that he is also dealing with a recent inheritance – of the feathered kind! The alien bird that his great-grandfather so kindly left him was now sharing his quarters and making his life miserable. It wasn't helping that his assignment wasn't making his job any easier either – at least until he had to save her life.
Karissa is on her way up the charts and seemingly has it all – talent, fame, fortune and devoted fans, but behind her brave smile and upbeat lyrics she hides an aching heart. When a publicity stunt goes wrong, Karissa finds herself in the arms of the security officer assigned to protect her – and discovers a mutual attraction she can't ignore.
Trouble continues to plague the pair, driving a wedge between them and leaving Grant certain that Karissa is in more danger than she realizes. When a deranged fan issues a death threat, Grant is determined to protect Karissa whether she wants his help or not. Can he discover the truth behind what is going on before he loses Karissa, or is there someone else plotting to keep them apart – permanently?
---
Time Trap: A Novella in the Project Enterprise Series by Pauline Baird Jones
Hiding in time is not as easy as you'd think…
Madison lives by the rules of a time travel rebel – never tell anyone your real name, not if you want to remain alive. On the track of a traitor, Madison and her parrot partner, Sir Rupert, time travel into a trap. Their only way out sends them back in time and into the arms of a man that ignites a fire inside her.
USAF Master Sergeant Briggs is in trouble – not the kind he'd like to be, but still in trouble. He is bored out of his mind! Ordered to recuperate on a quiet bay away from the Garradian outpost, he's ready to mutiny and go back to his beloved engines. When his friends send him a gift from Area 51, he figures it will relieve his boredom for an hour or so – until he turns it on and he gets his second present of the day.
Madison would love to get to know Briggs better, but it is just too dangerous. Unfortunately, she might not have much choice. With a Time Service Interdiction Force on their heels, can the three craft a plan that will save a base full of geniuses and technology and discover a happy-ever-after forged through time?
---
Courting Disaster: StarDog 2: A Novella in the Inherited Stars Universe Series by Laurie A. Green
From monk to married…
Captain Navene Jagger's certainty he will be promoted to command a new battleship is doused when the admiral instead assigns him on what appears to be a suicide mission. If that wasn't bad enough, he finds his self-imposed decision to be a military monk is thrown to the far reaches of the galaxy when he is ordered to escort Ketsia Tayah and her StarDog through the treacherous, rogue-infested Bradley's Rift in a battered derelict of a vessel – a task that also makes him have to confront his painful past.
Ketsia's past had taught her a lot. The universe was not only a very dangerous place, it turns out that it is also a lot smaller than she would have liked! Ketsia is rattled when she discovers that she and her StarDog are to be escorted by the man she formerly had a crush on. She swears life couldn't get any more complicated until they are thrown into jeopardy and have to pretend they are married!
Jag soon realizes there is more at stake than his pride when dangerous rogues threaten their spaceship. After he learns the ship, the mission, and the StarDog are all much more than they seem will he be able to save Ketsia, his career, and the day? Or will self-sacrifice be the only way to save those under his protection?
---
Sensate: A Novella in the Alien Attachments Series by Sabine Priestley
Marco Dar's position as an Earth Protector means he spends an incredible amount of time alone in space. His only company is with the talkative com unit. It isn't until he stops at the Galaxy Spinner restaurant that he discovers his com has become sentient – and it wants a physical form!
Dr. Zara Mancini hasn't seen Marco Dar in over eleven years. As far as she is concerned, that still isn't long enough. When Marco approaches her with an unusual request, she is torn between her fascination with the project, and wanting to leave him eating her space dust.
Marco is quickly falling all over again for Zara's beautiful smile and gorgeous lips. Young and foolish, he sabotaged their relationship years ago. Now he has a second chance. Can he convince Zara to help his AI, and prove to her that he is a different man?
---
Gib and the Tibbar: A Novella in the Galactic Defenders Series by Jessica E. Subject
A dedicated Defender to the core, Gib is willing to go to any planet the Galactic Alliance sends him. That is, until he's sent with his squad to Hemera for their Alorama ceremony, far from any threat of Erebus invasion and with no chance for promotion.
Vilarra has lived on Hemera all her life, working hard in the kitchens of the royal palace until she achieved lead hand. But learning of the universe beyond her world reveals her insignificance and shreds her sense of accomplishment and purpose.
With the help of a furry, little tibbar, Gib is determined to win the affection of Vilarra, prove to her how significant she is to him and the people who depend on her. But will his personal mission be cut short before he has the chance to win her heart?
---
Pet Trade: A Novella in the Central Galactic Concordance Series by Carol Van Natta
The vast Central Galactic Concordance strictly prohibits genetic experimentation and alteration of humans on any of its 500 member planets. Unfortunately, animals are not included in those regulations…
Veterinarian Bethnee Bakonin has made a home for herself on a frontier planet in the frozen north. Her minder talent for healing all kinds of animals would ordinarily assure her success, but her unwilling stint in the shady pet trade industry left her damaged and scared.
"Volunteered" for a black-box research project, elite forces Jumper Axur Tragon now has dangerous experimental tech in his cybernetic limbs. He escapes the project and steals a freighter, but ship damage forces him to crash-land in the northern mountains of a frontier planet. He's surprised to discover the freighter's cargo contains a secret shipment of designer pets. Determined to do right by them, he enlists reluctant Bethnee's aid in caring for them—a definite challenge, considering Bethnee is terrified of him.
They will need all the help they can get from their unusual pets to save the day when ruthless mercenaries pose a threat. Can Axur and Bethnee work together to overcome their limitations, or will they lose everything they have vowed to protect – including each other?
---
Mascot: A Novella in the Aeon's Legacy Series by Alexis Glynn Latner
Daya Tattujayan is the manager of a remote and nearly derelict space mining station. She has plenty of problems to deal with even before the interstellar syndicate that owns the station sends an auditor to check up on her work.
Rik Gole is a nomadic interstellar auditor with no roots to tie him down. He is ruthless when he has to be and very good at what he does, but Rik would be the first to admit that a woman like Daya and a place like this station are way outside of his previous experience.
Before Daya and Rik can decide whether they are antagonists, allies, or something more, an unexpected enemy attacks the station. To save their lives, they must dare to trust each other. And they need help from a very unconventional defender—Daya's mysterious alien pet, the mascot of Star Corner Station.
---
Wired for Love by Michelle Howard
Hunter Gils has put his past in the military behind him. Now his focus is on his bar and the less than savory clientele. Life is perfect – except for a gray-eyed beauty who refuses his advances.
Narelle Bindu wasn't immune to the tall, dark stranger working at The Zone. He wanted her – and she wanted him. The only drawback was she didn't have room in her life for a man, not even one as tempting as Hunter.
When a deadly attack creates the perfect opening for an old enemy, the two lovers must work together to survive. What they never expect is to find an ally willing to help them – even if that help has four legs. Can their four-legged friend keep Hunter and Narelle alive long enough to find out that one night would never be enough?
---
---
ABOUT EACH AUTHOR
S.E. Smith is a New York Times/USA TODAY Bestselling Author who encourages readers to reach for the stars and embrace the action, adventure, family, friendship, and true love that is found in the worlds she creates. More about her books can be found on her WEBSITE.
USA Today Bestselling author, M.K. Eidem has always loved to read and writing is just a natural extension of this for her. More about her books can be found on her WEBSITE.
New York Times bestselling, RITA award-winning author Susan Grant is a USAF veteran who loves writing romantic, action-packed stories featuring gutsy woman and honorable men. More about her books can be found on her WEBSITE.
Michelle Howard is a sci-fi romance author with a love for angsty HEA's. More about her books can be found on her WEBSITE.
USA Today bestselling author Cara Bristol writes science fiction romance with heart, heat, and humor. More about her books can be found on her WEBSITE.
Scifi romance author Veronica Scott grew up in a house with a library as its heart. Dad loved science fiction, Mom loved ancient history and Veronica thought there needed to be more romance in everything. More about her books can be found on her WEBSITE.
Pauline Baird Jones doesn't love reality, so she writes perilously fun books mixed with romance and humor. More about her books can be found on her WEBSITE.
Laurie A. Green is a three-time RWA Golden Heart® finalist, an award-winning author, and a science fiction romance enthusiast who founded the SFR Brigade community of writers. More about her books can be found on her WEBSITE.
Sabine Priestley is a travel addict, beach-loving, stargazing disruptor. More about her books can be found on her WEBSITE.
Jessica E. Subject is the author of science fiction romance, including the Galactic Defenders series, ranging from sweet to super hot. More about her books can be found on her WEBSITE.
Carol Van Natta writes science fiction and fantasy, including the award-winning Central Galactic Concordance space opera series, and paranormal romance and retro SF comedy. More about her books can be found on her WEBSITE.
Alexis Glynn Latner writes fantasy and science fiction romantic adventure. More about her books can be found on her WEBSITE.
Find out more about Pets in Space:
• PetsinSpaceAntho
• Goodreads